Despite production ending back in October 2016, the Ford Falcon continues to race in the Virgin Australia Supercars series (VASC). But as we reported last month, when Frosty spilled the beans, the American pony car from the same stable will be succeeding it.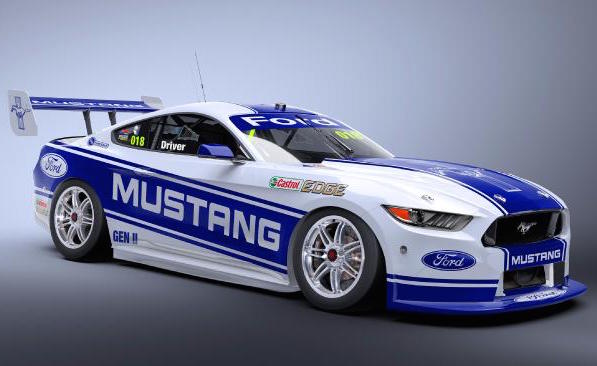 There was plenty of doubt and conjecture about it, but as much as some have tried to cover it up, it's now accepted as a given.
While Holden is set to be switching from V8 power to a twin-turbo V6, Ford will apparently be retaining a bent eight, albeit with a two-door body.
DJR Team Penske have reportedly been in discussions with Prodrive Racing Australia, with former Triple Eight Racing engineer Ludo Lacroix tipped to be playing a large part of this development. Motorsport.com spoke with Team Penske President Tim Cindric, who said:
"We're in step with those guys (Prodrive Racing), and Ludo's presence will help too. He designed the [Triple Eight] Commodore, he designed the [FG] Falcon, so I would expect that if anything different should occur he would be the point man. He's the guy with the most experience."
Some pundits are predicting that it might not be until the 2019 season when the pony comes out to play. We will bring you more updates as they come to hand.
Image rendering by ssMedia