The case of the mysterious 2018 Opel Insignia OPC (nee Holden Commodore/HSV) prototype spotted at the Nurburgring last week may have been solved, as pictures of the Chinese-spec 2018 Buick Regal GS have been leaked online.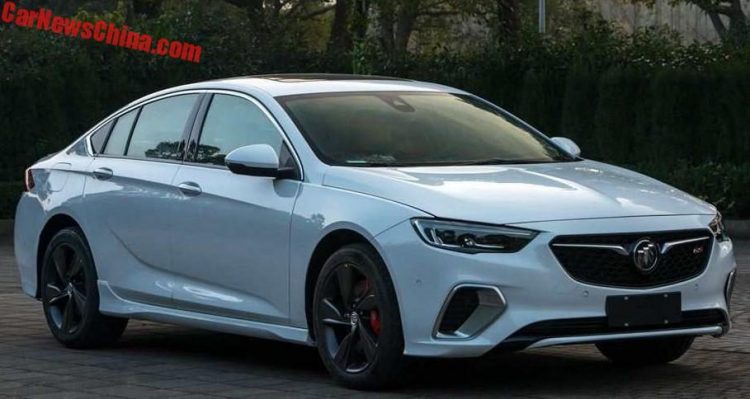 Car News China has published pictures of what appears to be the sporting GS variant of the new Buick Regal, that will be sold in China and the USA. Distinguishing it from the tamer versions are side skirts, black alloy wheels and a subtle boot lip spoiler. At the front, the most pronounced difference is a vertical opening reminiscent of the Opel Monza concept car, that supposedly served as inspiration for the Insignia/Regal/Commodore's design.
Presently, the Buick Regal GS in America is ostensibly an Insignia VXR/OPC with a 2.0-litre turbocharged four instead of the 2.8-litre single turbo V6 like our outgoing Holden Insignia VXR. The new model is expected to carry this configuration forward, as well as the all-wheel drive system.
In the US, however, it was recently revealed after a Canadian website glitch that the Regal GS will be available with a similar 3.6-litre LGX V6 as higher-grades of the 2018 Commodore, with around 250kW.
Whether this sporting front-end treatment will debut on a local Commodore remains to be seen. We expect this car will be fully unveiled at the 2017 Auto Shanghai on April 21.