Hyundai Australia has announced pricing for the new Hyundai Veloster SR Turbo. Hyundai initially opted to share the RRP with its Facebook fans, before officially announcing the $31,990 price tag.
In the lead up to the price reveal, Hyundai asked its Facebook friends what they thought the Veloster SR Turbo RRP would be; some fans said $37,990, others hinted above $40,000. Hyundai said,
"As a special thanks for all the interest you've shown in our Facebook page, we're releasing the price of the Veloster SR Turbo exclusively to you guys first, our fans! The New Veloster SR Turbo comes loaded with standard features and starts at RRP $31,990 plus dealer delivery and on road costs. Veloster SR Turbo, where sexy gets angry!"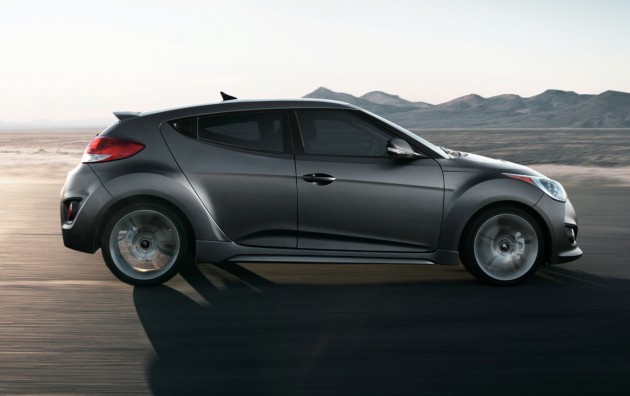 The SR Turbo is powered by a 1.6-litre turbocharged four-cylinder producing 150kW of power and 265Nm of torque. Acceleration times for the 0-100km/h sprint are yet to be mentioned.
The options list will be something of a hit we reckon, with matt and chameleon paints announced for those who dare to be different. Prices for paint options are yet to be released.
We'll be attending the launch of the all-new Hyundai Veloster SR Turbo early next week, so keep your eyes peeled for our Australian launch review where we will go into detail on options, pricing, packaging, and of course, performance.