Rumour has it Subaru and Toyota are almost ready to introduce the second-generation BRZ and GT 86 sports car twins, and there's word they might jump from the current 2.0L engine to a larger 2.4L unit.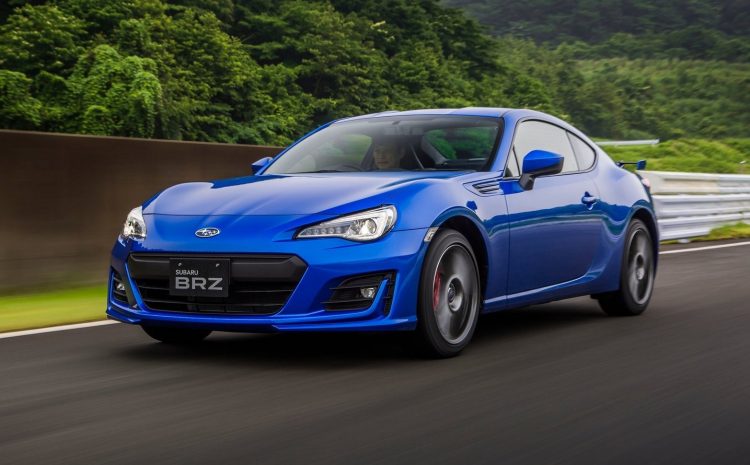 According to a recent Best Car report out of Japan, the next-gen sports cars will apparently adopt Subaru's new 'FA24F' 2.4-litre turbo boxer four-cylinder engine. But there's a potential catch. Instead of being turbocharged, like it is in the Subaru Ascent SUV (not available in Australia), it's set to be naturally aspirated.
The FA24F debuted with the latest Ascent last year. It was brought in to essentially replace the flat-six engines that Subaru produced, and has since been confirmed for the new Liberty and new Outback (yet to arrive in Australia). Instead of developing 194kW and 376Nm with the turbocharger, the report suggests Subaru/Toyota are redeveloping the engine for natural aspiration.
Yes, a 194kW turbo sounds lovely. But in order to retain the model's raw driving character, the engine is set to be non-turbo, while featuring Toyota's D4-S direct and port injection like the current BRZ/86 engine. This is all yet to be officially confirmed but speculations suggest outputs could stand at around 162kW and 240Nm.
Although this isn't a huge jump from the current 152kW and 212Nm unit, drivability and point-to-point performance should be improved, especially low-end response thanks to the larger capacity. We suspect the new engine will carry over a high-revving personality as well.
No other details on the new models have surfaced, and as we said, this could be pure speculation at this point – the report is in Japanese and the process of translation may have lost some critical detail. However, it's said that a concept version will debut as early as the Tokyo motor show, which starts on October 23. We'll be sure to keep an eye on this one for you.