Following confirmation BMW is planning on introducing a new 8 Series, the company has just announced a high-performance M8 is also on the way.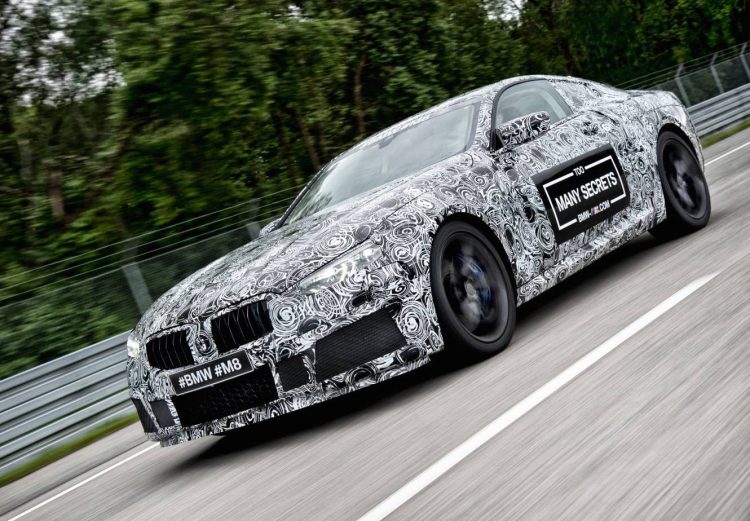 Specific details are still to be confirmed, as the new 8 Series has only just debuted in concept form. However, BMW says engineers are working "flat out on the M model".
It says the new M8 will come with classic features like large air intakes, high-performance brakes, sports exhaust with four outlets, and a driving experience of "intense emotional richness".
Production of the M8 will run in parallel to the 8 Series, building on the genes of the original 8 Series. Frank van Meel, president at BMW M, said:
"The future BMW M8 will build on the genes of the 8 Series and augment its DNA with added track ability and generous extra portions of dynamic sharpness, precision and agility. It all flows into a driving experience that bears the familiar BMW M hallmarks and satisfies our customers' most exacting requirements."
As a bonus, development has also commenced of a racing version, called the M8 GTE, which will be used as a triumphant return to Le Mans, as a spiritual successor to the classic M1 Le Mans cars. BMW motorsport director Jens Marquardt said:
"We can't reveal any pictures yet, but I can promise you that the BMW M8 GTE will look spectacular. We are planning an initial roll-out for the first half of this year and are looking at giving the car its race debut in the Daytona 24 Hours in late January 2018."
Expect plenty more teasers and info on both cars throughout the year. Stay tuned.