Ford is launching a special edition Ranger 4×4 XLS for the Australian market to try and narrow the sales gap between its biggest rival, the Toyota HiLux.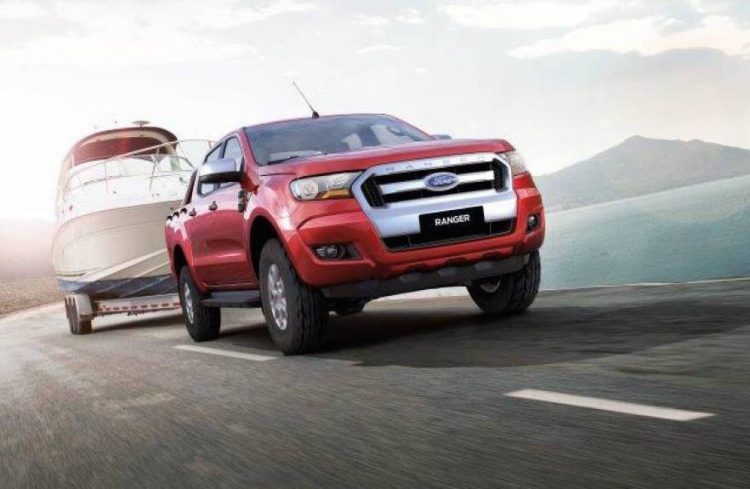 Scheduled to arrive in September, the special edition Ranger XLS comes with a host of visual upgrades, including a new sports bar, tow bar, side steps, bed and tailgate liner, equating to around $4900 in added value.
No powertrain or transmission upgrades are offered, but the Ranger XLS SE maintains the Ranger's existing 3500kg towing capacity, and now receives a rear-view camera and parking sensors as standard.
Australian sales of the Ranger have, in recent months, shown signs of nabbing at the heels of its key rival. Sales for the first seven months of this year have skyrocketed 37.5 per cent in the 4×4 pick-up market segment, equating to a 20.3 per cent market share, just 172 units behind the Toyota HiLux in year-to-date sales (through July).
Ford is keen point out the Ranger has been designed and engineered in Australia, as part of its $2 billion investment in local research and development. With the release of the Ranger XLS SE, Ford is obviously quite keen to take the crown away from the Japanese brand. CEO and president of Ford Australia, Graeme Whickman, says that the Ranger is:
"Already considered one of the most capable and desirable pick-up trucks on the market, we expect the Ranger 4×4 XLS Special Edition will help us narrow the gap to Toyota even further, with Ranger 4×4 now only 172 units behind the Hilux 4×4 year-to-date."
Production is underway, with sales of the MY17 Ranger, including special edition XLS variant, to begin in September. See below for XLS starting prices (excludes on-roads):
2017 Ford Ranger XLS 3.2 manual – $47,490
2017 Ford Ranger XLS 3.2 auto – $49,690
2017 Ford Ranger XLS SE 3.2 manual – $49,990
2017 Ford Ranger XLS SE 3.2 auto – $52,190