Following in the footsteps of the BMW M4 Competition and GTS, BMW has been known to be developing a special M2 'Competition', also rumoured to be called the M2 CS.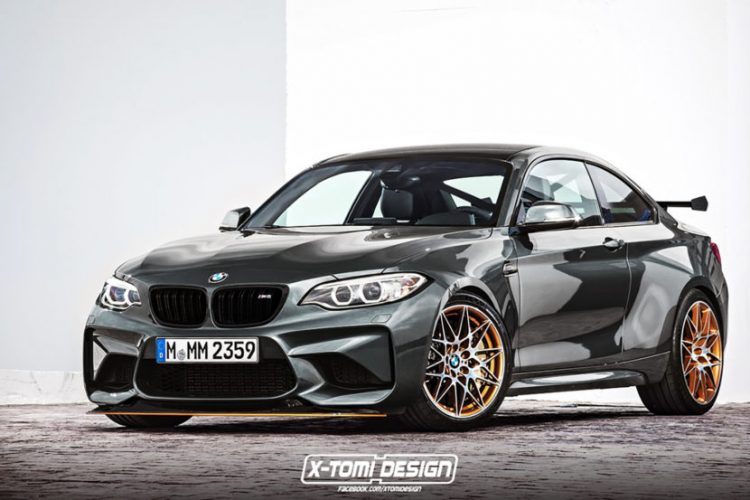 We think we spotted a prototype version at the Nurburgring a couple of months ago. And although it didn't look like it, the new model is expected to adopt a range of aero enhancements over the regular M2, in a similar theme to the 368kW M4 GT2 – potentially looking something like the rendering by X-Tomi Design above.
According to reports, the M2 Competition (or CS) will adopt the 3.0-litre 'S55' engine from the M3 and M4, unlike the regular M2 which uses a highly tuned version of BMW's 'N55' unit. With the proper M engine power is expected to top out at around 300kW.
If it produces any more power it will step on the toes of the M4, although that has recently been lifted to 331kW. What's even more unclear is whether BMW M will offer a manual transmission. It is very likely it will come with the quicker-changing dual-clutch auto only.
Aside from featuring some aggressive aero components such as a lower front spoiler, rear wing, and a revised front end with bigger intakes, there's word the special edition will be offered in an exclusive Hockenheim Silver and Sunset Orange paint option. This should further to distinguishing the model from the rest.
It's believed the model will go on sale at the start of 2018, with around 1000 examples set to go up for grabs. A full debut is expected late this year.