BMW is expected to expand its flagship 2013 7 Series range next year with the introduction of a new performance 'BMW M750i' and a fuel-efficient 728i hybrid. The M750i – name not yet official – is set to be the first petrol M Performance 7 Series ever.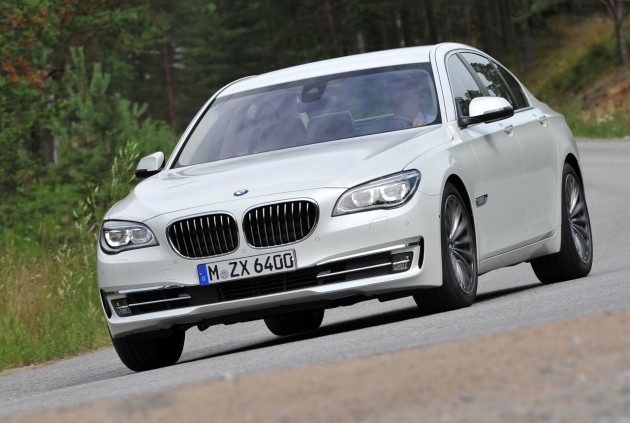 According to a BimmerToday report, BMW M will provide performance enhancements for the M750i in almost every way. They're talking a tweaked chassis with sports suspension, a more sports-focused interior with M highlights, and a powerful V8 engine under the bonnet.
Power is likely to come from a version of the 4.4-litre twin-turbo V8 that currently sits in the 650i and 750i, and also the BMW M5 and M6 in a much higher state of tune. For the M750i, output is pitched to be around the 335kW mark, making it 5kW more powerful than the 2013 750i.
At the other end of the spectrum, BMW is apparently going to launch a new base model flagship using the company's latest 2.0-litre turbocharged four-cylinder, found in everything from the new 320i up to the 528i.
For the 728i – name not yet official either – the engine will reportedly be backed up by an electric motor for further assistance and to help keep fuel consumption to a minimum. Output for the petrol engine is rated at 180kW alone.
Both of these new variants are expected to launch in some international markets, possibly including Australia, during the first half of 2013.