This is it. The new Pagani Huayra BC masterpiece. It is the company's most hardcore version of the Huayra.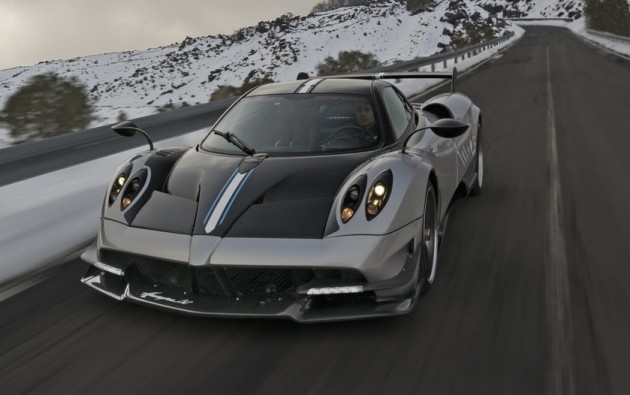 The BC, named after Benny Caiola, is a stripped out and more hardcore version of the hypercar. It's easily spottable by the unique body and aero parts, and exposed carbon panels. In fact, every panel is different except for the roof.
As for the hardware in the engine compartment. Yep, it's been tweaked as suspected. The 6.0-litre twin-turbo V12 AMG engine churns out 588kW (up 45kW) and 1098Nm of torque (from 1000Nm).
Behind the engine is a revised Xtrac single-clutch automated manual transmission with carbon fibre synchronisers. Shift times have been cut by 75ms, to 75ms, while the complete unit is around 40 per cent lighter in weight.
Speaking of weight reduction, thanks to the various carbon fibre parts and body panels, the Huayra BC has dropped 132kg compared with the regular model. It weighs 1218kg. Other parts that helped cut weight include APP forged wheels (9kg lighter), a titanium exhaust system (7.1kg lighter), and a specially made suspension setup with Avional components.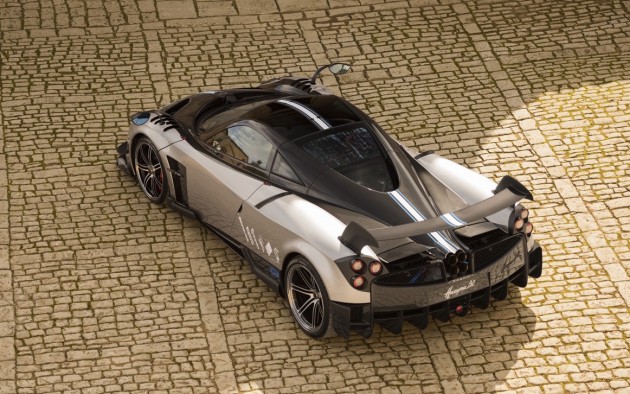 Performance figures haven't been mentioned but given the standard model can achieve 0-100km/h in just 3.0 seconds, we'd guess this thing would conquer the sprint in well under 3.0 seconds. The regular 380km/h top speed might be improved as well.
Pagani is planning to build just 20 examples of the BC, and all of them have apparently been sold. Prices kick off at around US$2.55 million. A roadster version is set to be in the works, while a debut for the coupe will take place at Geneva next month.