Ford is getting ready to launch a diesel version of the upcoming Focus ST, which will be based on the facelifted model unveiled at Geneva. It will be the first time Ford steps into the diesel hot hatch market segment.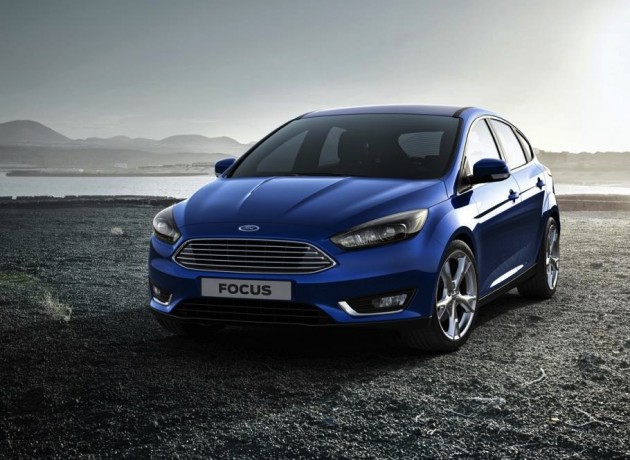 The news was revealed at a special presentation dinner held by Ford and its COO Mark Fields. It's understood the car will use the same sporty foundations as seen on the Focus ST petrol, including sports suspension, steering and brakes.
According to an Auto Express report, the feisty yet economical hatch will come with a fresh 2.0-litre TDCi turbo-diesel four-cylinder engine producing around 135kW. Performance won't be as serious as the petrol brother, with 0-100km/h expected to come up in around 8.0 seconds.
Like the current Focus ST, the diesel version will likely come with an athletic body with spoilers front and rear, large alloy wheels, and a sporty interior.
It's unknown what the new variant will be called – 'ST-D' is probably a bit inappropriate, we're guessing. It will compete with perhaps the leader and pioneer of this segment, the Volkswagen Golf GTD.
In related news, some details about the new Focus ST petrol have surfaced. The British publication reports the updated version will get a revamped steering mount to reduce wheel hop and steering thump, as well as new wheels and tyres and some tweaks to improve steering feel. The same 184kW 2.0-litre EcoBoost engine from the existing Focus ST will carry over.
Both new models are set to arrive later this year.