A mysterious Fiat 500 Abarth has been spotted testing on the streets in Italy, based on what appears to be the Fiat 500X crossover.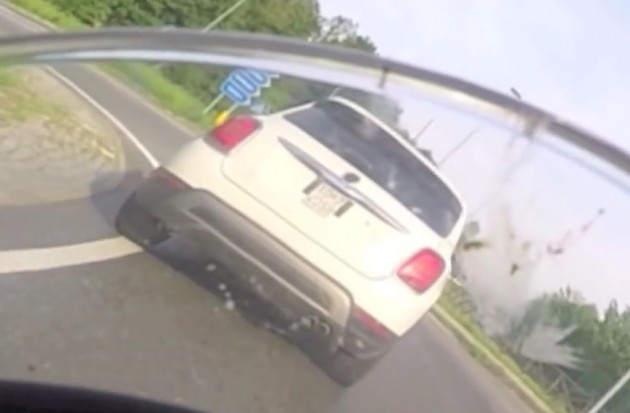 We heard rumours before that Fiat might introduce a hotted up version of its new 500X. Now it seems confirmed. We can spot a number of Abarth clues on this prototype, such as the grey diffuser area, the large alloy wheels, and the twin-outlet exhausts.
It's still too early to know what rests in the engine compartment. Some speculations suggest it might come with the 1.75-litre turbo Alfa Romeo engine from the Giulietta QV, while some also predict a tuned version of the Tigershark 2.4-litre naturally aspirated unit.
At the moment, the most powerful engine Abarth produces for the mainstream market is the 1.4-litre turbo. It belts out as much as 140kW. Given the regular 500X's Tigershark 2.4 produces 137kW, a more powerful unit than the 1.4 is likely.
In traditional Abarth fashion, the special 500X is set to come with bespoke sports suspension, large alloy wheels, bigger brakes, and possibly a dual-mode exhaust system. We can also expect a spruced up interior with sports seats, and plenty of Abarth badging.
Fiat is yet to confirm if it will build a 500X-based Abarth, but the company's head designer has previous said the "500X is a good body for Abarth", suggesting the company has at least thought about it.
Click play below to see the quick spy video. If it all turns out to be correct, we could expect a full debut later this year.