This is what happens when you shoot a bulletproof windscreen with an AK-47… with a man behind it, and he lives to tell the story. Absolutely nuts (see video below).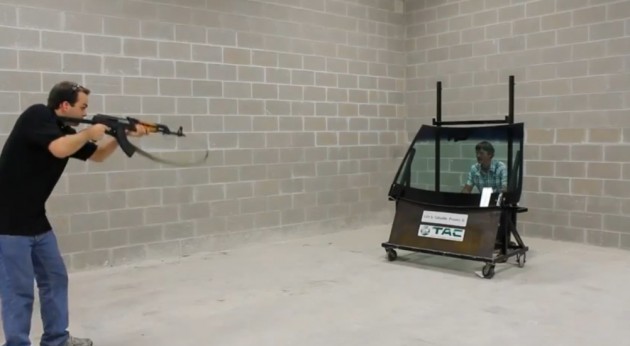 The man behind the glass is Texas Armoring Corporation (TAC) president and CEO, Trent Kimball. We love the part where his worker says, "this is my AK-47, and today I get to shoot my boss".
Texas Armoring Corporation has been designing and manufacturing armoured cars, and opaque armour for automotive and architectural applications since 1975.
The company focuses on four main "client-driven goals"; lightweight armour; superior protection; remarkable finishing; comprehensive support.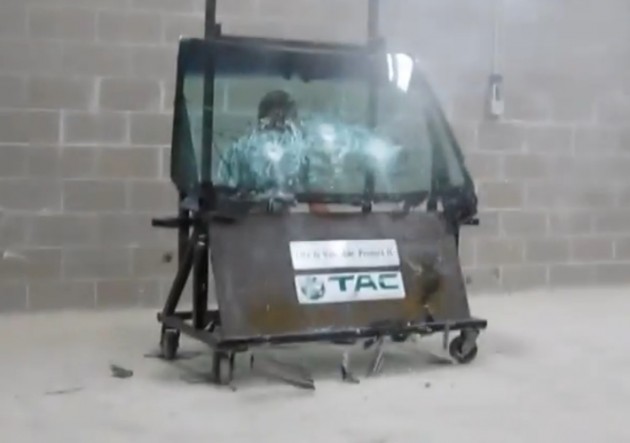 They claim to offer the best protection on the market. The types of vehicles they produce are lightweight, armoured passenger vehicles. The staff building these cars have over 30 years experience.
They also claim their armoured vehicles weigh around 400kg less, and provide more protection than their competitors. This could be thanks to their use of Spectra Shield used in doors and other parts of the car, said to be 10 times stronger than steel, made from ultra-high-molecular-weight polyethylene.
Every car is equipped with the foot wells armored, doors, roof, undercarriage, radiator, battery, with ramming reinforcements in the bumper bars, and run flat tyres in the event of a puncture.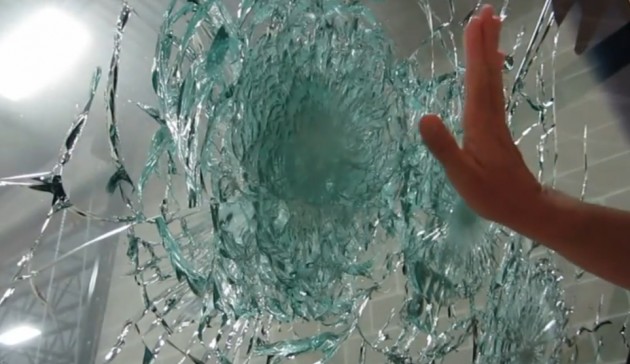 The initial part of the video below says this:
"The following video shows an actual ballistic test performed by trained professionals in a controlled environment. DO NOT TRY THIS AT HOME OR ATTEMPT IT YOURSELF. There is no such thing as 100% "bulletproof" glass – all glass is bullet-resistant according to the standards set by the National Institute of Justice and/or the European Committee for Standardisation. Please be safe and shoot responsibly."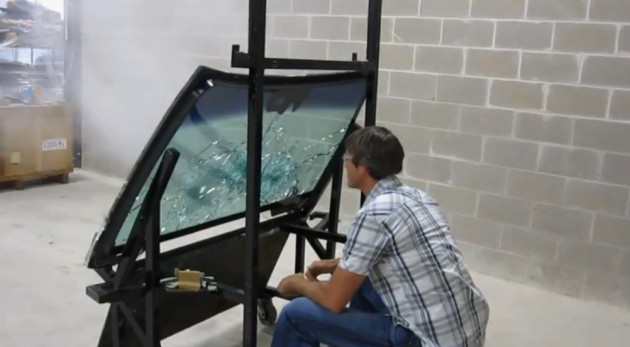 Trent Kimball says in the introduction "today I will redefine what it means to stand behind my product".
After the three rounds were fired, not one bullet or bullet fragment went through the glass. Unbelievable. It's one thing to say your product works, but to stand in front of a loaded AK-47 firing at you, that really is courage taken to a new level.
The armour company has produced and shipped thousands of armoured cars and bulletproof vehicles around the world. Their portfolio boasts prominent heads of state, politicians, religious leaders, business executives, diplomats, celebrities, athletes, and royal families.
On the website, TAC goes on to say:
"Throughout the past three decades our staff has produced thousands of premium armoured vehicles. TAC can armor nearly any vehicle according to client specifications."
Head to www.texasarmoring.com if you'd like to know more about the company, or perhaps enquire about getting a vehicle built.
Trent Kimball closes the video "life is valuable, protect it". Well said.