With the current state of affairs, it's hard to believe Holden was once a thriving powerhouse exporting engines, CKD kits and cars to almost every corner of the globe. Holden initially started exporting vehicles in the 1950s, with the first LHD cars coming the following decade.
At its peak in the mid 2000s, Holden sent several hundred thousand Family II four-cylinder and V6 engines overseas as well as over 60,000 cars in 2005. At this time, a vibrant array of body styles were spun off one platform; sedan, wagon, long wheelbase, ute, one tonner, dual-cab and coupe.
Commodores and Statesmans were exported to many countries including USA, UK, Brazil, Middle East and China, under various nameplates. Some of these were covered in our Top 10 Australian exports you probably didn't know about feature.
Before Holden got to that stage, it sent complete knock down kits (CKD) to overseas countries, where they were free to tweak the character of these vehicles to suit their unique markets.
In the 1970s, Holdens were being assembled in Pakistan, Malaysia, Thailand, Indonesia, Trinidad, Philippines and, of course, New Zealand from CKD kits stamped in Australia.
This history is worth preserving so that it doesn't get lost as the memory of Australian-made cars fades from the rear-view mirror.
New Zealand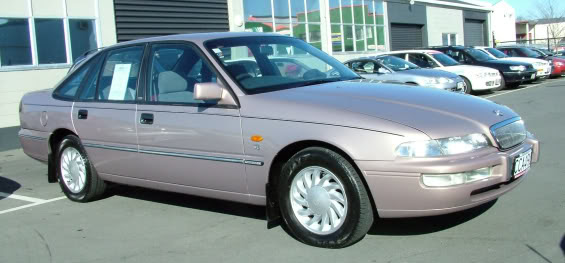 Holdens were assembled across the ditch between 1957 and 1990, with vehicles mostly identical to what we got in Australia. A few differences include the early Statesman badged as the Chevrolet 350, as American cars had hitherto enjoyed a big following. Aside from the RB20 VL and 86kW Family II 2.0-litre VN and Opel V6-powered VS Royale, some versions of the Astra and Vectra also differed from what we received in Australia.
South Korea
General Motors' presence in South Korea began long before the establishment of Daewoo, entering into a joint-venture with a local company to assemble cars in 1972. CKD kits of the LJ Torana were sent to South Korea, where it was sold as the Chevrolet 1700 and then the Saehan Camina. Over 8100 units were made, before it was replaced by the Isuzu-designed Gemini in 1978, followed shortly after by the debut of the Daewoo name. The South Korean Torana was not available with six-cylinder power. Instead, only a 1.7-litre engine was offered but they did get a neat wagon variant which we missed out on. The next Australian car to end up in South Korea was the WM Caprice, as the Daewoo Veritas.
Phillipines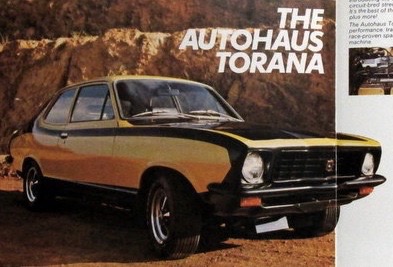 Holden's story in the Philippines began in the 1960s, with various cars in GM's empire assembled in Manila, including EH-HQ Holdens.
The Torana enjoyed a few years of local assembly from 1975, with all models powered by the Opel 1.9 overhead cam engine, making 76kW. It was sold as the Holden 1900, Holden SL and there was a luxury Holden Premier. The hottest version was the 81kW Autohaus version, with a stripe package. It wasn't continued into the 1980s, with the Isuzu Gemini again succeeding it, and 'jeepneys' that are a cornerstone of Philippines transport utilising the valuable factory space.
Indonesia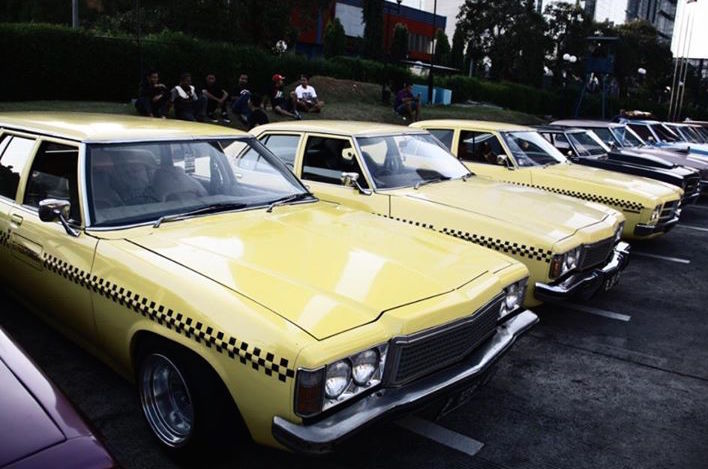 Our neighbors to the north manufactured Holden-branded cars between the 1960s and 1980s. Utes, sedans, and Statesmans. Toranas and Camiras were produced in healthy numbers too. A four-cylinder Commodore was made from 1981, with RB20-engined VL Calais the last large car to be made there. Gemini enjoyed popularity as taxis throughout Indonesia and Bali, before the Isuzu version took over in 1989. By that time, Holden was defunct but there are plenty still kicking around in the used-car market, going as strong as ever.
Japan
The history of the Roadpacer is well documented – large Holden Premier sedan outfitted with a rotary engine to serve as Mazda's Japanese flagship. It didn't fare particularly well. Another large Holden that was sent to Japan was the HQ Statesman DeVille, as a captive import. It was sold under the Isuzu brand and only 246 were shifted between 1973 and 1976. Unique flourishes included fender mirrors and 'ash' interior trim. All were V8-powered and Greg Norman was the ambassador for the car.
South Africa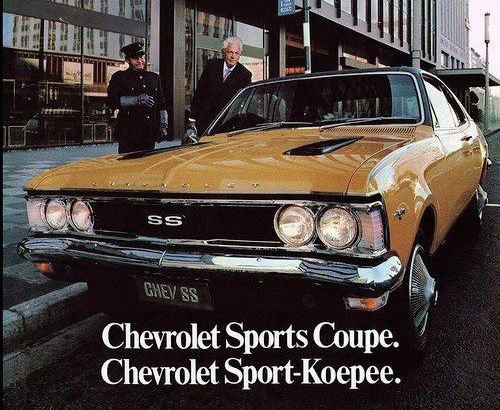 Assembly of Holden cars in South Africa began in 1959 with the introduction of the Holden Ute and this led to possibly the most interesting and unique variations of the cars. As the Holden brand was phased out of the country in 1969, the cars were uniquely styled and branded as Chevrolet Kommando (Kingswood), El Toro (One Tonner), SS (HG Monaro), Constantia (Brougham, Statesman and Premier wagon) and El Camino (ute). Unique front end styling and a 4.1-litre straight six differentiated them from our local breed but the 5.0-litre V8 was also available.
In the early 2000s, the Commodore reintroduced Holden cars to the country, but as full imports and still badged as Chevys.
Singapore and Malaysia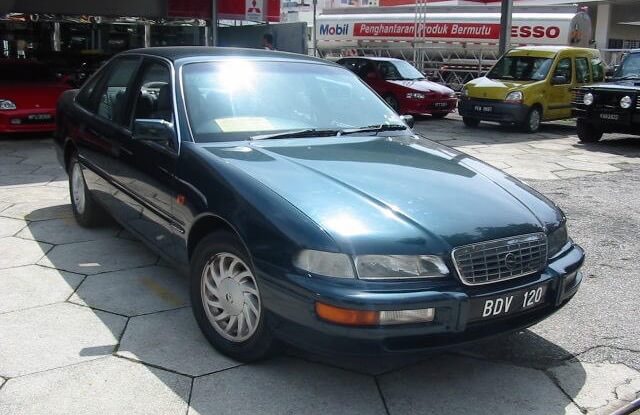 An array of Holdens were imported to these countries throughout the 1970s and 1980s, usually incurring significant import duties. Unique specials for these countries were cobbled together in Australia. The Opel Calais of the 1990s was a VS Holden Calais, but instead of a 3.8-litre Buick-derived V6, a 2.5-litre straight-six followed by a 2.6-litre V6 – both sourced from Opel. The bulkier Statesman or Caprice front ends distinguished them from our cars.
Thailand
From the early to mid 1970s, Holden HQ Kingswoods were assembled in Thailand and sold as the Monaro LS, with the Statesman brandishing the Chevrolet DeVille moniker. Since then, Holden cars never really enjoyed a presence in the South East Asian nation. A few VLs and Maloos have made their way into the country, courtesy of expats, however. As if to return the favour, the 2000 Holden Zafira was sourced from Thailand – a little known fact, due to its basis on the European Opel Astra.
United Kingdom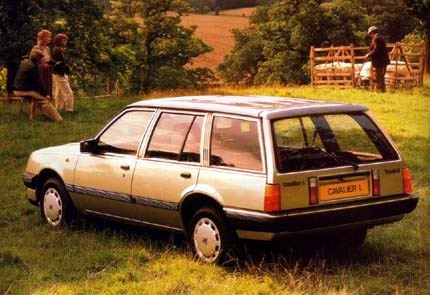 Although Monaros and HSVs have been sent to the UK as sporty Vauxhall flagships, a little known fact is that a staple model of the 1980s also had ties to the Australian GM outpost. The GM J-Car program, which spawned the Holden Camira, saw a plethora of derivatives in every major nation. In England, this was the Vauxhall Cavalier. Wagon body pressings were sourced from Australia and assembled in Blighty, which seemed like an exchange program for the German Opel Rekord wagon body being fully imported from Germany for early Commodore variants.
China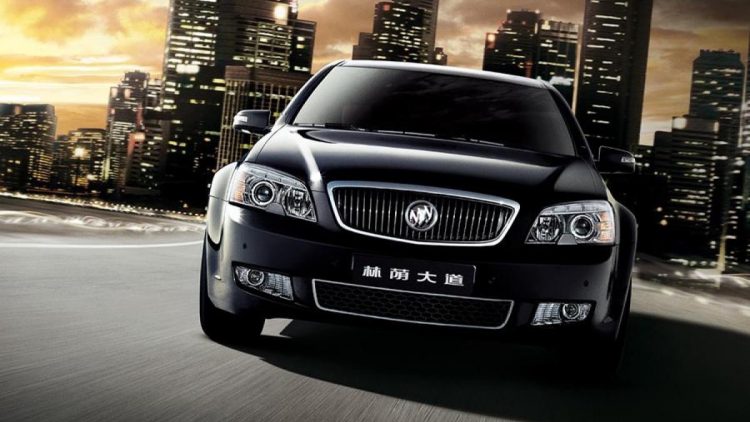 After a toe-in-the-water export program of the WK Statesman as the Buick Royaum, the Buick Park Avenue was assembled in Shanghai from 2007-2012, marking the final CKD Holden bodies to be made. In addition to the 3.0- and 3.6-litre engines in our local cars, a 2.8-litre, entry level V6 with 150kW and 265Nm was also available.
Have you seen a Holden overseas where you never expected? Let us know in the comments section below.