With the big three German carmakers each having a special sporty sub-brand, Infiniti is now ready to face-off, launching its unique performance branding. Vehicles will wear a distinct red "S" badge.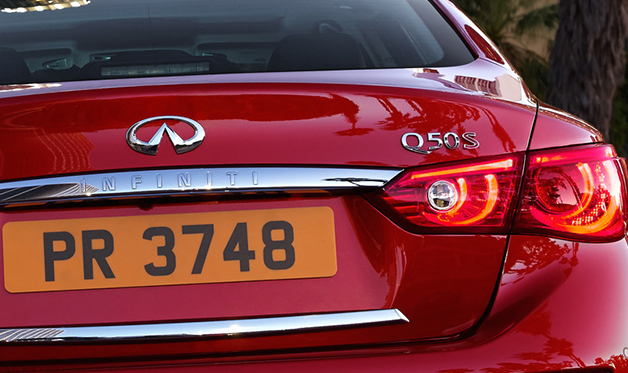 Infiniti will soon launch a number of models under a new label called Red Sport. Models will wear a red "S" logo on the rear and on the front guards, signalling the underlying performance credentials. These models will be different to the current sports models that feature a grey "S" badge.
The first model to kick off the sequence will be the Q50 Red Sport 400. As revealed late last year, the high-performance Q50 introduces a new 3.0-litre twin-turbo V6 pumping out 298kW and 475Nm. It will join the market as the most powerful mid-size premium sedan, this side of the higher-end BMW M3 and C 63 AMG and the such.
Customers going for the Red Sport Q50 will not only get the high-power V6, but also special 19-inch alloy wheels wearing staggered tyres sizes, unique exhausts, and sports suspension and brakes. Keith St. Clair, Infiniti's US director of product strategy, said:
"This is the new strategy of our sport lineup in the future. Whenever you see the red S… it means the car gets a different powertrain, and typically a different suspension and different brakes than the vehicle it supersedes."
Loyal Infiniti fans will remember the Infiniti Performance Line (IPL) which was introduced in 2011. The sub-brand came to an end in 2015. This new Red Sport philosophy will essentially replace that.
Infiniti says it's not about going for outright power and speed, like the top-shelf BMW M and Mercedes AMG cars, but it is seen as the first step in that direction. Infiniti is expected to use the sub-brand to gather further experience in performance engineering before it unleashes a fully-fledged sports car lineup.