Check out the interior in this thing. It's the latest Citroen C3. If you think the popular contenders in the small car class are boring, you need to be looking at getting one of these.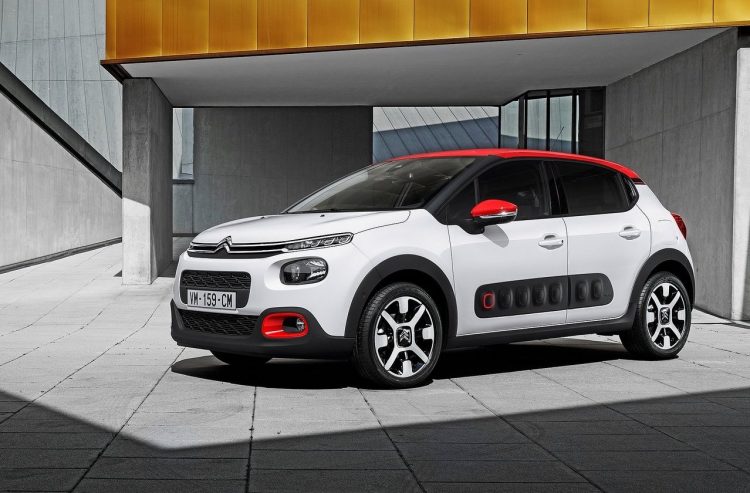 Citroen is renowned for producing innovative-designed and somewhat oddball vehicles, built with real ingenuity and practicality. You might notice the strange panel pieces on the sides. Yep, these are Citroen's Airbumps that we first saw on the C4 Cactus. They can basically absorb light impacts from shopping trolleys and whatnot without permanently damaging the car.
And this is just one unique feature. For us, it has to be the interior that stands out most. It's like a modern family room, with textured seat trims that look like they are pulled straight out of a Freedom furniture store. Why do carmakers have to keep producing boring grey and black plastic-filled interiors when they can do something like this?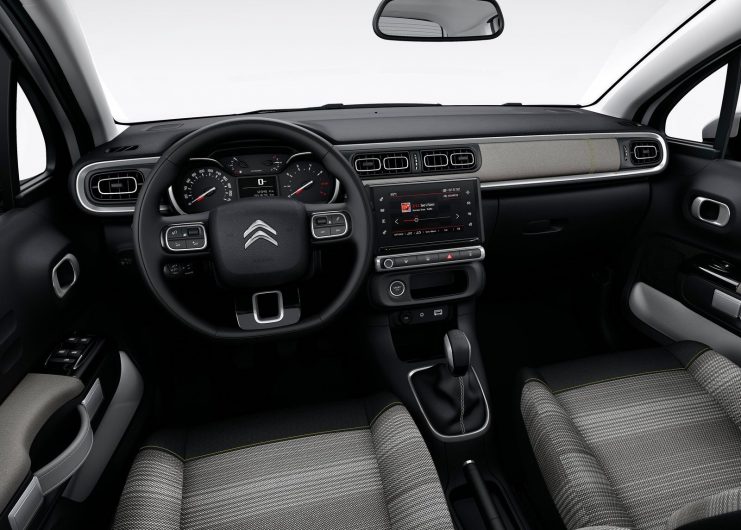 Australians are being offered just one trim level of the new C3 unfortunately, but there are customisable exterior colour schemes available, such as a contrast roof. The exterior also gets some 17-inch alloy wheels, black A-pillars and colour-coded side mirrors, LED daytime running lights and LED 3D-effect taillights.
Packaged into the interior is a 7.0-inch capacitive touch-screen with digital radio, Apple CarPlay and Android Auto, with MirrorLink technology, along with a rear-view camera display and climate control. The bench-style seats in the rear offer a 1/3-2/3 folding, opening up to a 300-litre boot.
As for the power, it comes from the same 1.2-litre PureTech turbo-petrol three-cylinder as found in the C4 Cactus. We love this buzzy little engine. And with the conventional six-speed auto matched up to it (instead of the silly automated manual) it should be a fun yet practical little car.
Citroen claims a 0-100km/h time of 10.9 seconds and a quarter mile of 17.7 seconds, which is slightly behind the main Japanese rivals. Fuel economy is, as you might have expected, very excellent with an average rate of 4.9L/100km sticker-ed onto the windscreen.
It's cars like this that get us excited here at PD. It's not just about getting from A to B here. It's more about making a journey as interesting and creative as you can. Sales commence in October, with prices starting from $22,990 (excluding on-roads).