Is a new Holden VF Monaro on the way? Not quite. Unfortunately, we hate to get you excited but these are just some experimental renderings which recently appeared online showing what such a model could look like.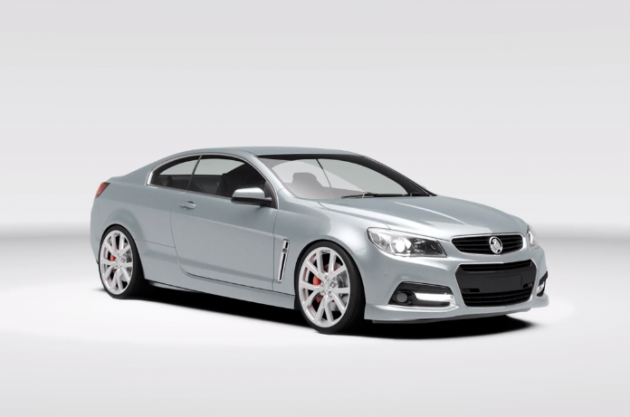 The images were created by Dsine International with help from two known official GM Holden designers; Peter Hughes and Simon Gow. Dsine decided to post the designs onto its Facebook page with a video showcase to cause a bit of a stir.
As you can see, the VF Commodore-based Monaro design experiment features all of the usual styling cues seen on the regular VF, only, with that traditional two-door coupe layout harking back to the original Monaro.
You might notice the B-pillars are removed, which gives the Commodore a more prestigious look, while the C-pillars are also highly revised for a sleeker coupe form.
Holden has no plans to build a VF Monaro at this stage, and as much as we would all like to see one hit the showrooms, the Australian vehicle manufacturing industry isn't exactly in the position to build such a niche sports car. Holden recently said it will only concentrate on locally producing the big sellers, such as the Commodore and Cruze.
Considering Chevrolet already offers two sports coupes in the US, there wouldn't be much of a business case to build one for exportation either.
Accompanying the video showcase on Facebook, Dsine International spoke about the concept, saying,
"If we could we would! This is a concept put together by Dsine International with the help from Simon Gow and Peter Hughes from GMA design. It was done after hours and is just a representation of what a VF coupe could look like… We would all love a new Monaro!"
Feel free to tell us what you think of it. Would you like to see Holden build a new Monaro?