The iconic BMW 3 Series is celebrating its 40th birthday this year, and to help celebrate, the company has put together an interesting tribute video.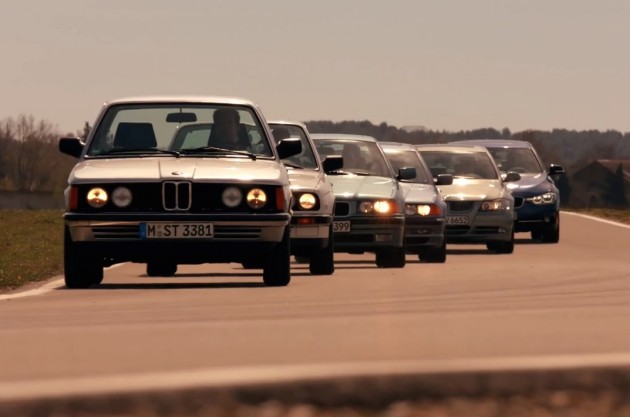 BMW first unveiled the 3 Series at the 1975 Frankfurt Motor Show. It has since gone on to become one of the most successful premium mid-sizers around, and even one of the most popular car models outright.
Now in its sixth generation, following the E21, E30, E36, E46, and E90, the latest F30 version carries over various design traits and a similar driver-focused cabin. All models continue to be offered with an engine in the front and the driven wheels at the back (all-wheel drive is optional in some markets).
In the video below BMW pulls together a range of loyal 3 Series owners, who all tell their unique story and why the 3 Series is so important to them. Click play below to take a look.
The celebration comes as the company announces the facelifted version of the current F30 model. See our previous report for more details.