AutoExpress in the UK has released a nice little video of a race between the new BMW 1 Series M Coupe and the new hottest hatch to hit the block, the Audi RS 3.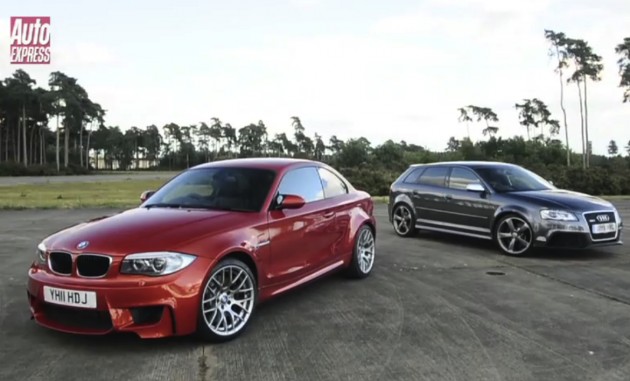 Both cars offer a 250kW engine. In the Beemer, it's a 3.0-litre TwinPower turbo straight six, pushing out 500Nm on overboost. In the other corner, the Audi usues a 2.5-litre five-cylinder unit, delivering 450Nm.
It should be an even race, however, the Audi is equipped with the famous quattro all-wheel drive system, so off the mark, the Audi may have an advantage. Anyway, click play on the movie below to find out the result.
Unfortunately, the Audi RS 3 won't be headed to Australia any time soon. The BMW 1 Series M Coupe on the other hand, will be sold in limited numbers (possibly up to 200 units), with prices starting at $99,900. It will be launched in late August.