Here's a piece of engineering which lies somewhere between good ol' Aussie know-how and just plain Wolf Creek psycho.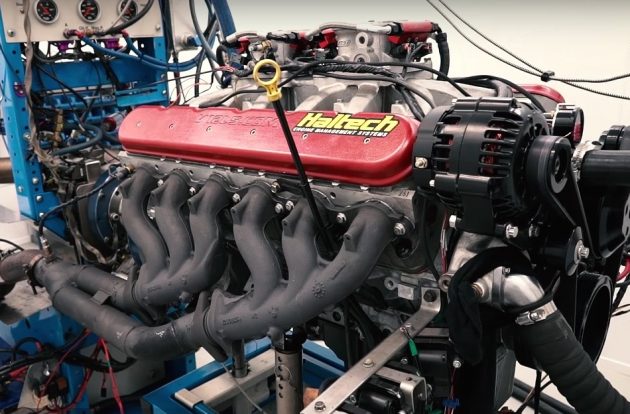 Two Australian brothers, Mick and Shane Corish, have created a V12 LS1 by welding two LS1's together with two cylinders lopped off each, using a custom crank and camshaft.
The resulting piece takes advantage of the LS1's compact and lightweight nature, despite a capacity of 8.55L (519 cubic inches), thanks to retaining the LS1's bore and stroke.
As we can see in the video below during a dyno shakedown at Dandy Engines, thanks to Fullboost, it spits out 534kW (717hp) and 850Nm. Not bad for stock heads.
Most V12 engines are of 60-degree configuration, but being based on the 90-degree LS1 lends this puppy an uneven firing order and unique note. Nevertheless, it runs very smoothly and seems quite civilised.
The plan is to put the engine into a 1968 Camaro in time for next year's SEMA show, before testing it for reliability on the road. It could make for an interesting hot-rodder donk or maybe even the ultimate Commodore LS-swapped street machine – putting even the 430kW LSA to shame.
We are sure to hear more from the Corish brothers about their fabulous creation and hope to see some V12 Commodore mutants plundering our highways as a result. Check out the video below for more.