Prices for the all-new 2018 BMW X3 have been announced for the Australian market, with initial variant details and specifications confirmed.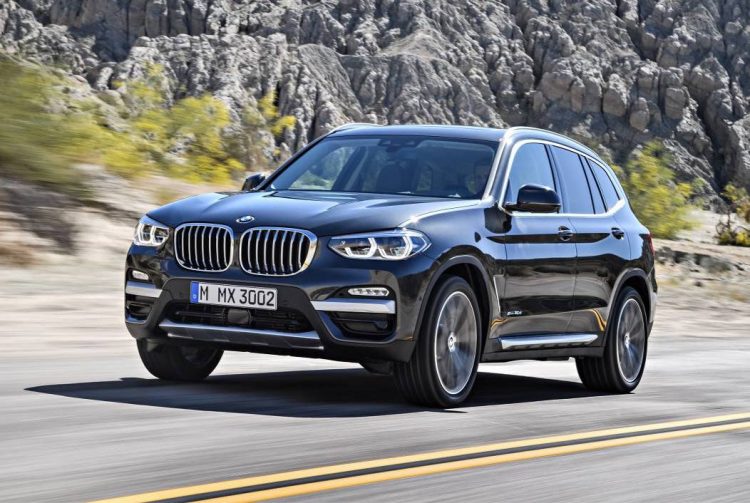 Australian punters will be able to select between the X3 xDrive20d, xDrive30i, and the top xDrive30d, at least initially. The 2.0-litre turbo-diesel entry model produces 140kW and 400Nm, capable of accelerating from 0-100km/h in 8.0 seconds while offering a fuel economy average of 5.7L/100km.
Next up, the xDrive30i uses a 2.0-litre turbo-petrol to develop 185kW and 350Nm, capable of 0-100km/h in 6.3 seconds and a fuel consumption average of 7.6L/100km. This is followed up with the range-topping 30d, which sees its output lifted to 195kW and 620Nm, capable of 0-100km/h in 5.8 seconds and an economy of 6.0L/100km.
All models come with an eight-speed automatic transmission with all-wheel drive in Australia, with new-look 19-inch alloy wheels for the 20d and 20-inch items of the top two variants. The new design was penned by Australian Calvin Luk, blending in BMW's latest SUV styling theme.
BMW X3 sales in Australia have been dwindling in recent months, with year-to-date figures (through August) sitting at 2334. This gives it a 11.7 per cent market share, although the figure is down 13.1 per cent on the same period last year. It's currently the third-best selling SUV in its class.
BMW Australia will launch the new model in November, and says "additional variants" will follow in 2018. See below for the initial lineup's starting prices (excludes on-roads):
2018 BMW X3 xDrive20d – $68,900
2018 BMW X3 xDrive30i – $75,900
2018 BMW X3 xDrive30d – $83,900