Land Rover is apparently thinking of expanding and opening a new performance brand, separate to Land Rover and Range Rover. The new brand could offer a bespoke and distinct high-performance range of vehicles.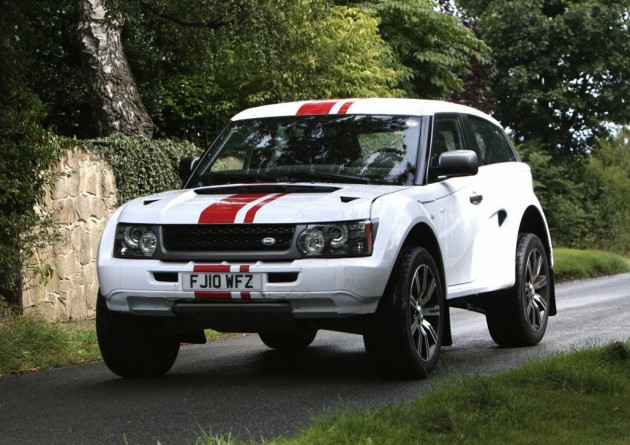 According to a recent Inside Line report in the US, Land Rover Global brand director, John Edwards, has openly hinted the potential possibility of such a brand. Edwards said, "There's definitely room for performance products".
Edwards said that the company is considering developing a side brand similar to Jaguar's 'R' products. This could include higher performance versions of models such as the already stout Range Rover Sport, which features a supercharged V8.
With the news, speculations have also risen about the possibility of a Range Rover Evoque performance version. Edwards couldn't confirm the potential but he did provide a reassuring hint. He said,
"We're very early in the lifecycle of the Evoque and there's a whole list of opportunities we can look at." Adding, "…we need to show its muscle."
If the final product is anything like the awesome Bowler Nemesis (pictured), which is produced in Europe for racing, then yes please, bring it on. Obviously, a performance Range Rover Evoque would be more civilised for the street than the Nemesis.