Jaguar Land Rover is introducing its new range of Ingenium petrol and diesel engines for the F-PACE as part of the MY2018 rollout. All are four-cylinder units, with outputs topping out at 184kW.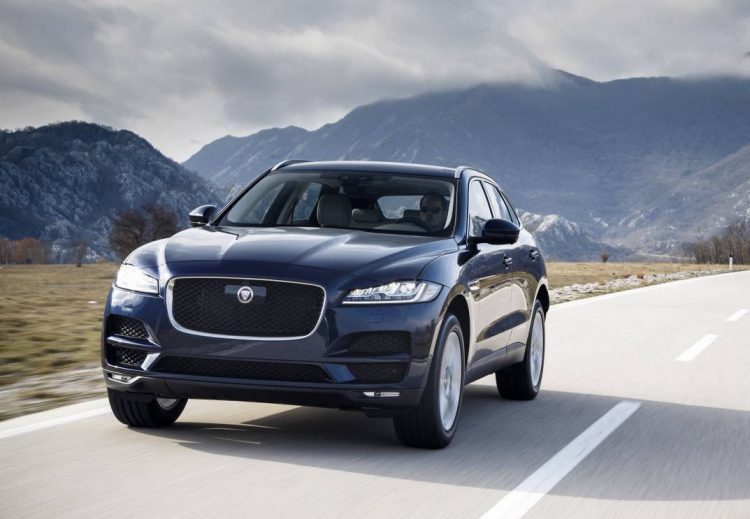 Some of these engines have already been introduced in the latest Land Rover Discovery Sport, such as the 2.0-litre turbo-diesel that produces 110kW and 132kW. Only, for the MY18 F-PACE the diesel can be affixed with a twin-turbo setup providing an impressive 177kW and 500Nm.
The F-PACE update continues with the 132kW/430Nm diesel option as before, only it will be offered with a two-wheel drive (rear) package for the entry-level version. In this specification the F-PACE RWD offers a combined cycle fuel consumption of just 5.1/100km. Sprinting from 0-100km/h takes 8.5 seconds in RWD guise, or 8.7 seconds in AWD spec.
Stepping up to the twin-turbo-diesel, badged '25d', the engine is connected to an all-wheel drive system and eight-speed auto. It can propel the SUV from 0-100km/h in just 7.2 seconds, while offering an average consumption of 5.8L/100km.
Going for the new petrol options, the F-PACE is offered with a 184kW tune and the option of all-wheel drive or rear-wheel drive configuration. The engine produces 365Nm of torque, and is able to see off 0-100km/h in 6.8 seconds in both RWD and AWD form.
Buyers will continue to be offered with the 3.0-litre supercharged V6 producing 250kW and 280kW, or the 3.0-litre turbo-diesel V6 churning out 221kW and 700Nm. The 280kW petrol conquers the 0-100km/h sprint in 5.5 seconds, and the V6 diesel stops the clock in 6.2 seconds.
Some interior and technology revisions have also been made, including new headrests, the availability of dual-view for the interface screen (usually reserved for Range Rover models), with TouchPro, while the exterior is offered a broader range of colours.
Production commences in 2017, with orders taken now. A range of similar updates has also been announced for the MY2018 XE and XF sedans, which we will detail in another report very soon.