BMW's M Performance division announced enhancement and accessories for the 2018 BMW M5 only last week, debuting publicly at the SEMA show. Perhaps the most interesting accessory to be announced was the full sports exhaust system.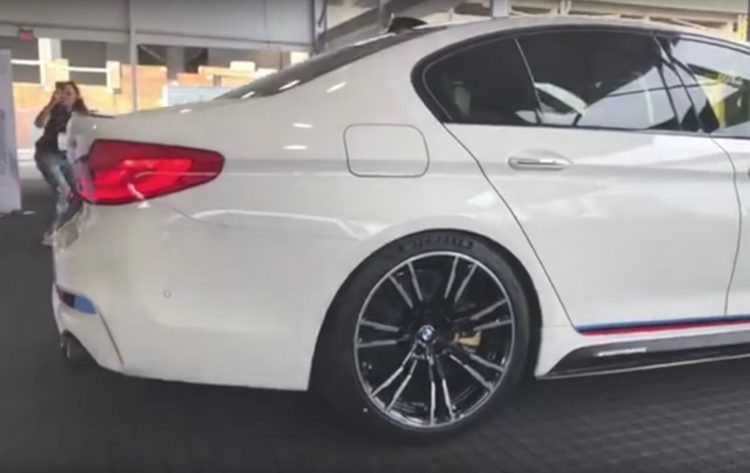 So, what does it sound like? BMWBlog has just put together a quick video showing a new M5 with the full M Performance kit being started up and revved. It sounds meaty, refined, and, most importantly, loud.
Late model BMW M cars have been criticised in the recent past for not producing enough volume from their exhausts. With this kit though we're sure cynics will be willing to alter their opinions somewhat.
The M Performance exhaust consists of a titanium muffler set and some carbon fibre exhaust tips. It's unknown if these parts make any measurable difference to performance or engine power, but they could, if nothing else, help to reduce the car's overall weight.
Take a look at the video below for the M5 sound check. BMW Australia is set to launch the new model locally during the first half of 2018. Prices are yet to be confirmed.