Toyota has announced a global recall of an additional 5.8 million vehicles fitted with Takata airbags, bringing the total number impacted up to 23.1 million since the scandal broke.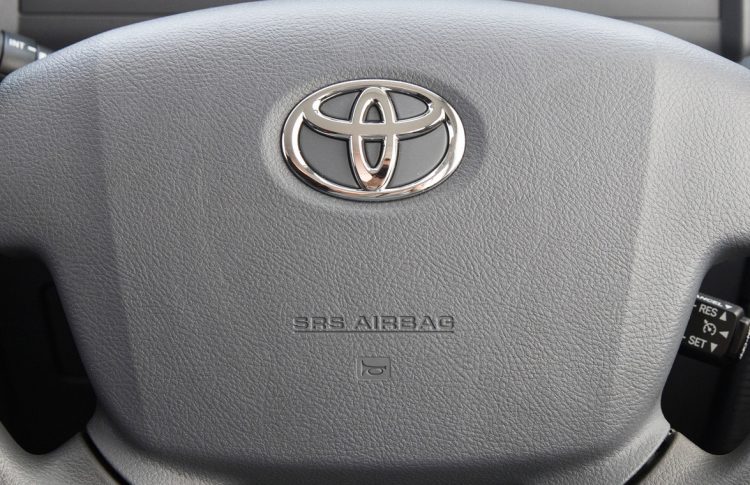 Toyota made the announcement yesterday that even more models like the Corolla, Avensis Verso and Yaris produced between March 2007 and December 2011 are affected by Takata airbags that could potentially throw shrapnel at the driver and occupants.
In an Australian context, Toyota's latest announcement accounts for 179,710 vehicles locally, bringing the total to 1.4 million units, including both Toyota and Honda vehicles that are affected here in Australia. With this recall, Toyota overtook Honda with 437,000 local recalls over Honda's 421,000, however, it's worth noting Toyota sells around five times as many cars as Honda in this country.
There have been numerous reports of Takata airbag defects being linked to fatal accidents, like the case of a Malaysian driver whose airbag ruptured.
Takata airbags have also been linked to multiple deaths in North America, and contributed to hundreds of injuries worldwide, according to reports. However Toyota says that it "has not received any reports of accidents or injuries as a result of this condition" in the Australian market.
Takata Corporation is global supplier of airbags and other automotive safety components, providing for a range of manufacturers. BMW, Fiat Chrysler Automobiles, Ford, Honda, Mazda, and Nissan have also issued respective recalls relating to the airbag issue.
For further information, Toyota customers should contact the recall campaign helpline on 1800 987 366 or visit this link.