A 2014 BMW M3 prototype has been captured on video undergoing winter testing in northern Europe. The test car still features plenty of camouflaging and disguise as previously spotted.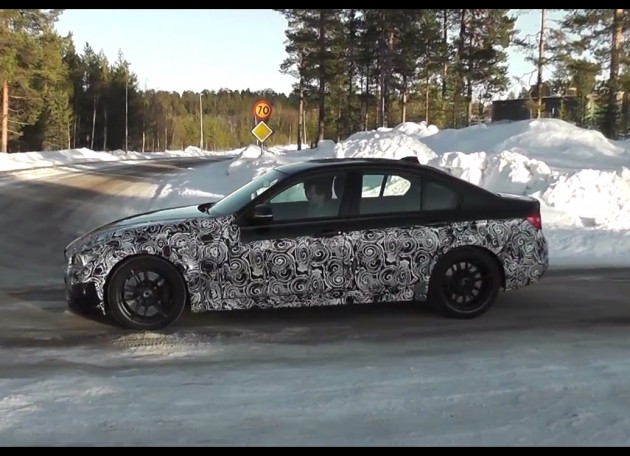 The current generation BMW M3 has been around since 2007, featuring a high-revving 4.0-litre V8. The new model is set to lose the V8 in favour of a six-cylinder arrangement, as heard briefly in the video below, and a previous Nurburgring testing video.
Concrete details are still to be confirmed, however, it is believed a 3.3-litre straight-six layout will sit beneath the bonnet, potentially featuring three turbochargers.
From the sounds gathered in the video below there's no doubt it will not be a V8, while the tri-turbo setup has already been introduced on the BMW M550d, so the technology is there, and could possibly be adapted for the M3.
As for the styling, like tradition, the M3 will feature subtle tweaks over the normal 3 Series, with slightly bolstered wheel arches, a more aggressive front bumper bar, and a neat diffuser at the back. The M3 will also showcase a chunky all0y wheel package and sport suspension for that performance stance.
Click play below for a bit of a taste, and watch as the test driver struggles to find grip on the icy course.