An image taken at a recent press launch event appears to reveal the new 2013 Porsche Boxster S is able to lap the Nurburgring in just 7:58. This would make it 12 seconds a lap quicker than the outgoing model.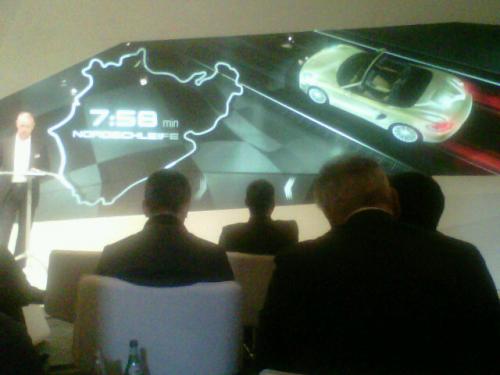 Although Porsche hasn't made any official announcements that we are aware of, it is highly possible the new Boxster S could achieve such a time. It comes with a 3.4-litre flat-six engine developing 235kW – up 7kW from the outgoing model – and 360Nm of torque.
It's able to do 0-100km/h in 5.0 seconds, which is down from 5.2 seconds, and has a top speed of 279km/h. To further bolster its performance potential, there's an optional Sport Chrono Package with a mechanical differential lock and Porsche Torque Vectoring.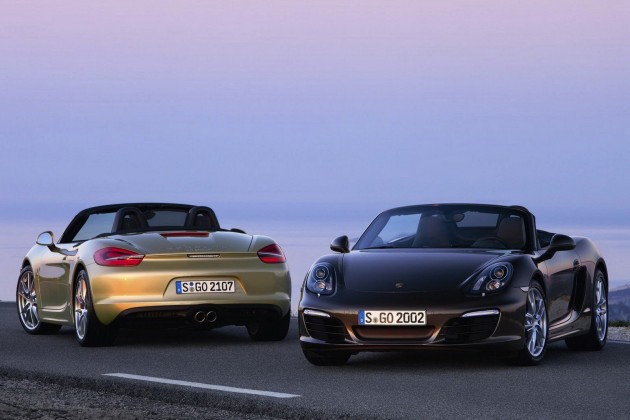 To put the time into perspective, 7:58 puts it in front of a Cadillac CTS-V (7:59), a Dodge Viper SRT-10 (7:59), and a Porsche Cayman S driven by Walter Rohrl (8:03). It also puts it in front of the current BMW M3 (8:05), and just behind a Ferrari F430 (7:55).
PerformanceDrive has contacted Porsche Australia about the image, and we'll update the story when we hear more.
The 2013 Porsche Boxster and S is set to go on sale in Australia some time during the second half of this year.