Alfa Romeo is reportedly plotting a high-performance 'GTA' variant of the yet-to-be-introduced Giulia. It's set to feature a powerful engine and a rear-wheel drive layout, ready to take on the likes of the BMW M3.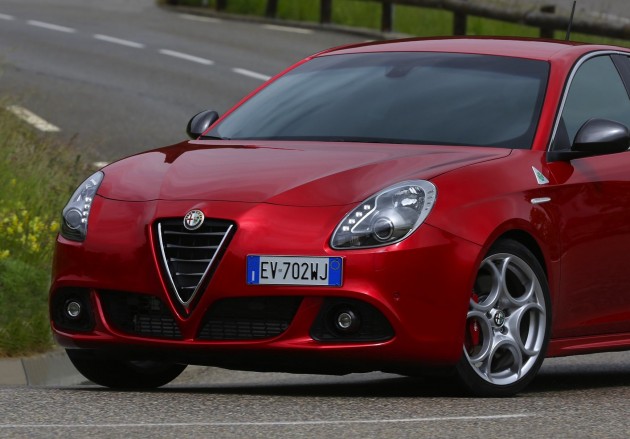 It's been known for some time that Alfa is planning to introduce an all-new mid-size sedan to replace the 156, probably called the Giulia.
According to a recent Auto Express report, development of a hot GTA version is apparently being fast-tracked so it debuts alongside with the regular variants. Power is expected to come from a Maserati-derived 3.0-litre twin-turbo V6 producing around 360kW.
From there, the GTA – name not confirmed – is likely to come with a dual-clutch auto transmission feeding power into a limited-slip-diff-equipped heavy-duty rear-wheel drive system. Using this layout, 0-100km/h times could come up in under 4.0 seconds – keeping in mind the current M3 manages the sprint in 4.1 seconds.
In related news, a powerful turbo-diesel version is also believed to be on its way, sporting a variation of Maserati's V6 turbo-diesel. In the Ghibli the diesel unit produces 202kW and 600Nm. If these figures are retained for the Giulia it will become the most powerful production mid-size diesel sedan on the market.
At the moment Alfa Romeo offers only a few dedicated performance models, including the MiTo and Giulietta Quadrifoglio Verde (QV), and the 4C which arrives in Australia soon.