Lotus has released a cool new video outlining the new 2012 Lotus Evora S IPS (Intelligent Shift Precision transmission). This is the latest hardcore production Evora.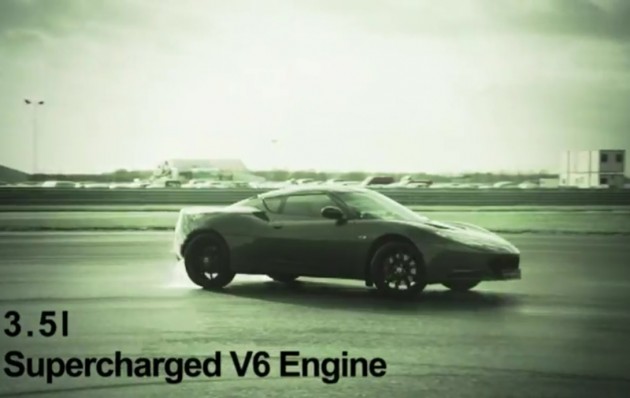 The Evora, up until now, has been a very user-friendly vehicle capable of awesome speed. The IPS version is more seriously focused variant, offering maximum performance and track potential, while blending the convenience of an auto-based transmission.
Judging by the sounds of the new 2012 Lotus Evora S IPS, Lotus is really turning it up a notch and looking to take on the big guns. It features the same 3.5-litre supercharged Toyota-derived V6 engine as the S, producing 257kW of power.
The update includes a new satellite navigation system, new seats, and a new raunchy exhaust system. The exhaust system can be opened up further via the Sport button. The IPS transmission also features an Auto mode and Manual mode, both supported by rev-matching downchange technology.
Click play on the 2012 Lotus Evora S IPS showcase video below for all the details, and some nice drifting demonstrations by Lotus chief vehicle engineer Matt Becker.
The new Lotus Evora S IPS will go on sale in Australia during the first quarter of this year. The new Lotus Elise with a similar automatic-based Serial Precision Shift (SPS) transmission will go on sale locally during the second quarter.