The new BMW M4 has set a quicker lap time around the Nurburgring compared with its V8 predecessor, the M3. Sport Auto magazine managed to post a 7:52 around the circuit as part of its usual test.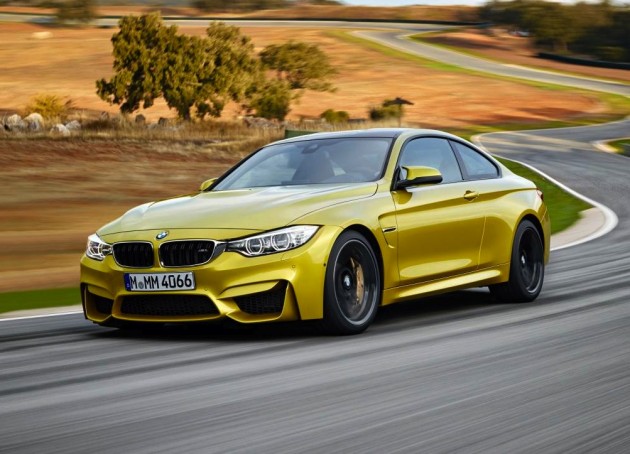 Although it's not an official lap time achieved by BMW, it is taken down as a clear indication of what the new model can do. The German publication regularly incorporates a Nurburgring lap into its test drive procedure.
In previous tests by Sport Auto the last generation BMW M3, with its 4.0-litre V8, clocked an 8:05 around the track. This makes the new version around 13 seconds quicker with its 317kW 3.0-litre twin-turbo straight six. The new time puts it on par with the Lamborghini Gallardo LP560-4.
BMW's M Division only gave the M4 a 10kW increase over the V8 model, however, torque is boosted from 400Nm in the V8 to 550Nm in the turbo M4. Torque contributes a lot in terms of point-to-point performance. In fact, the new model is able to cover 0-100km/h in 4.1 seconds, down from 4.9 in the V8.
Another element that's helped improve performance is weight reduction. The M4 is around 80kg lighter in weight compared with the V8 M3.
Both the M3 sedan and M4 coupe are on sale in Australia now. Prices start at $156,900.