MINI was previously thought to be planning its most insane model yet, the MINI John Cooper Works Coupe GP. Word has it plans have now been shelved.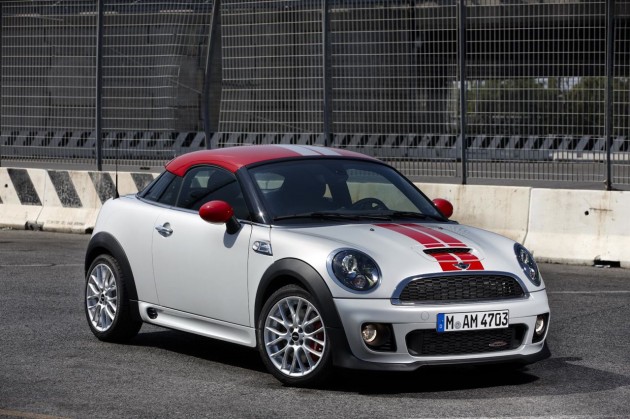 (Regular Coupe JCW shown)
Even though prototypes of the model have been spotted undergoing testing, reports are saying the ballistic model is being canned. According to sources MINI doesn't want the Coupe GP to overshadow the upcoming hatch GP.
Nothing is official at this stage, MINI has neither denied or confirmed that such a model exists. If it does make it to production it is expected to be the quickest MINI ever, sporting a 160kW turbo engine, various weight reduction measures, racing suspension, and an aggressive bodykit and aero features.
The car that it is reportedly overshadowing is the MINI Cooper JCW GP hatch. This is a stripped down focused model carrying the same sort of theme, with a dedicated interior and racing suspension. Power comes from a 1.6-litre turbo producing 160kW. Basically, it's the most powerful and fastest MINI ever.
Just 2000 of the Cooper GP hatch versions are set to hit the market later this year, with 20 potentially making their way to Australian shores.
The Coupe version would be an even lighter weight package, given it's a smaller vehicle. Maybe once these 2000 Cooper GP hatch editions are sold MINI will release the Coupe? Fingers crossed.