An image showcasing the all-new Jaguar F-Type has leaked online, revealing the striking new sports car in full ahead of its 2012 Paris Motor Show debut next week.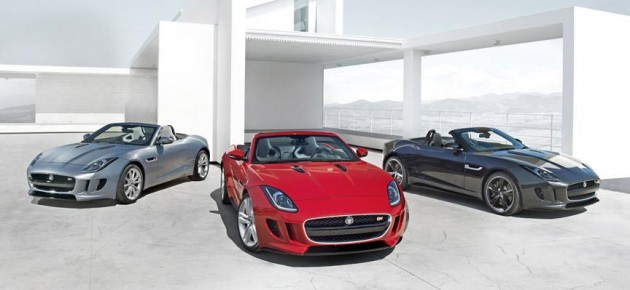 The image was revealed by Chris Doane, a spy photographer, who posted it up onto his Facebook page. It's unknown where the image comes from, but it does appear to be an official one of the convertible range.
The Jaguar F-Type is the company's newest and smallest sports car. It will first launch in convertible form, while a coupe will join the lineup further down the track.
Featuring a sharp new design direction for Jaguar, the styling is inspired by the Jaguar C-X16 concept car that was unveiled at the 2011 Los Angeles Auto Show.
Power for the new model will come from the choice of two different 3.0-litre supercharged V6 engines, producing 250kW and 280kW, while a V8 version is also on the way. The V8 variant is likely to receive the company's 5.0-litre supercharged V8 which produces 375kW. The engine may be tuned differently for the F-Type.
As for that styling, you would have to agree it is a rather sexy and stunning piece of work. There's an aggressive nose that features various scoops and air intakes, elongated LED-infused headlights, while the rear seems to incorporate some elegantly flowing haunches reminiscent of the old Jaguar E-Type.
The Jaguar F-Type will go on sale in Australia in mid-2013 after making its local debut at the upcoming 2012 Australian International Motor Show in Sydney next month. Prices and local specifications are of course yet to be announced.