Datsun is back and it has just unveiled its new car. Unfortunately, it isn't a cool retro remake that you might have expected, taking inspiration from one of its legendary models. Instead, the Datsun GO is a compact city car for the emerging markets.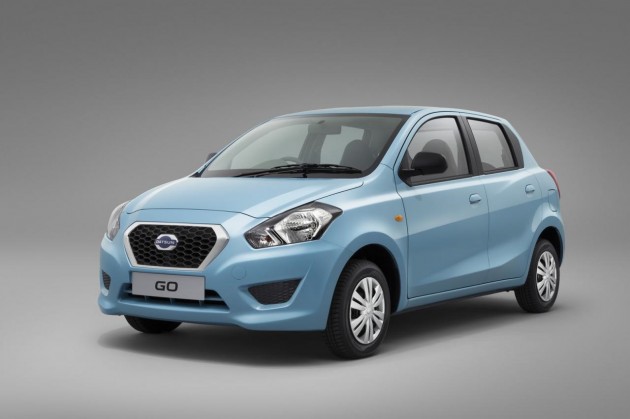 Showcasing an ultra-compact five-door body, the new Datsun GO is all about practicality and city living. It's based on the Nissan Mirca, and measures just 3785mm in length and 1485mm in width.
Power comes from a fuel-efficient 1.2-litre engine – the only engine in the lineup – matched up to a five-speed manual transmission. Output figures haven't been released.
Although it's not the 510/1600, or the 240Z modern remake we were all hoping for, the Datsun GO actually borrows its name from the company's initial origins; DAT-GO. The company explains,
"Datsun originated in Japan as DAT-GO (the DAT-car) almost a century ago in 1914. The word DAT means 'lightning-fast' in Japanese but is also a reference to the first letters offamily names of the three financiers who supported the business at the time: Den, Aoyama and Takeuchi.

"Using the same logic, it was promoted as Durable, Attractive and Trustworthy, or DAT for short."
The new 'Datto' uses a rejigged Micra interior, with the gear shifter and handbrake moved up onto the dash to allow for more interior space. The glove box is also removed, leaving just a shelf.
Datsun is planning to launch a number of new models in emerging markets over the next year. The cars, including the GO, will go on sale in India, Indonesia, Russia and South Africa from 2014 and onwards.