For one lucky bystander's ears (in this case, YouTube channel Marchettino) this Noble M600 played a tune that's simply music to the ears. It was seen in the streets of Monaco, belching and growling out some wonderful notes.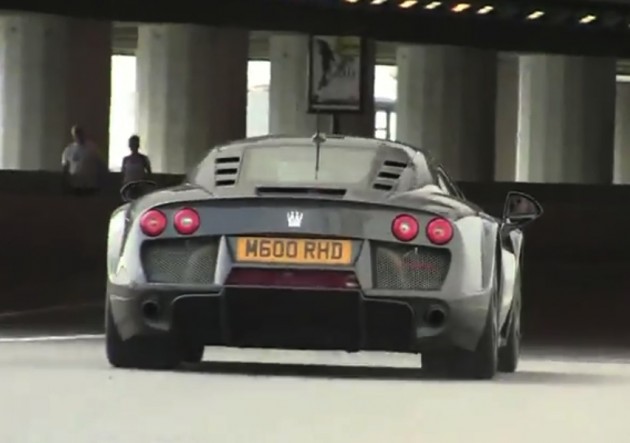 The Noble M600 is very exclusive supercar. So exclusive, the England-based car manufacturer only builds one Noble M600 per year, so it's very exclusive, so seeing one is a very rare occurrence.
It features a chassis and body which is mostly made from stainless steel and carbon fibre which has allowed weight to be kept very low (1250kg). It also features a Volvo 4.4-litre V8 engine, however, two turbochargers are bolted up for some serious kilowattage – 485kW to be precise. If that's not enough to get the blood pumping, try 820Nm of torque – enough to pull the skin off a bear.
While those figures make the Noble M600 sound like a monster on the loose, the car has a trick up its sleeve which allows the driver to choose from three settings; Race (485kW), Track (410kW), and Road (335kW). The unit that controls all this is called the APC (Adaptable Performance Control), making the car user friendly for just about anyone.
Power is transferred through a Graziano six-speed manual transmission, with no option of a flappy-paddle version. The Noble M600 can race to 100km/h in 3.0 seconds, and 200km/h in 8.9 seconds, powering on to a top speed of 362km/h.
If you see one on the street, we suggest you crack out your video cam and do the same – record it! Click play below to see why.