Some more details of the new BMW M5 Competition have been leaked out, this time via the company's German website. On there it clearly confirms the variant will exist.
Like the M3 and M4 Competition, and the recently announced M2 Competition, the M5 has long been rumoured to receive similar spruced-up treatment. Now we find out the new M5's 4.4-litre twin-turbo V8 will be tuned to produce an additional 19kW, taking the output to an eyebrow-bending 460kW.
Thanks to the increase in output, the 0-100km/h dash takes just 3.3 seconds (down from 3.4), according to the German BMW website, with 0-200km/h taking 10.8 seconds. This makes it the quickest German sedan on the market. As for the top speed, it'll likely be at least 305km/h, as per the regular BMW M Driver's pack available with the normal M5.
According to a Bimmerpost member who has apparently placed an order for one, the M5 Competition will come with more hardcore suspension with a slightly lowered ride heigh. Unique alloy wheels wearing serious tyres are also in store, along with a full titanium exhaust helping to boost sound and reduce weight.
As for the body, these images, found by Motor1 with a VIN number decoder, show the M5 with Competition-like highlights. There's the black kidney grilles at the front (a trademark of the Competition pack on the M3/M4 and M2), along with black side grilles, side mirrors, and unique alloy wheels.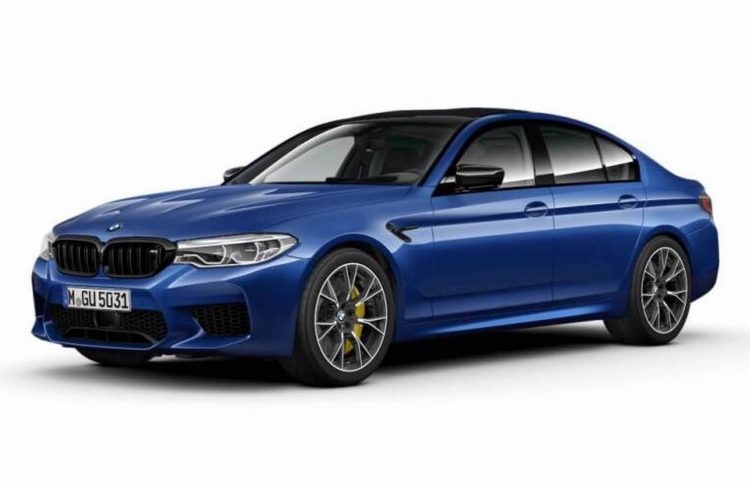 Given that BMW is already preparing its website for the new variant, we'd anticipate a formal reveal some time very soon. Like the M2 and M3/M4 Competition, the M5 Competition is expected to be offered in Australia. We'll keep you updated.