Skoda has released yet another preview of the upcoming 2015 Skoda Superb, this time giving us a video to gander which includes a handful of detail shots.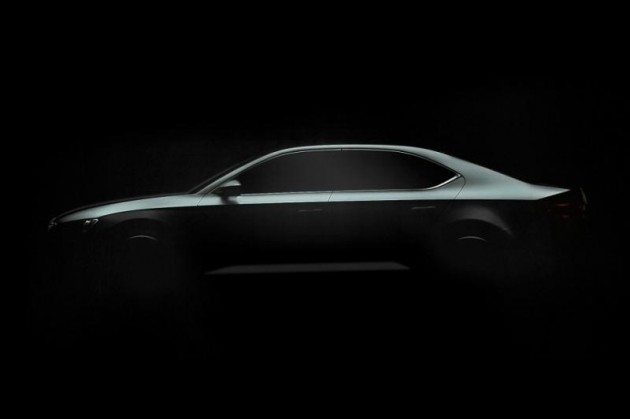 This is turning out to be the biggest buildup to an unveiling we've seen since Toyota 86. It will be an important model for the brand though, with strong dependence and demand in developing markets such as China.
Now up to its fourth generation, the new Superb will be the most advanced model yet. It's based on the new Volkswagen Passat and is expected to feature VW's new bi-turbo diesel 2.0-litre which produces 177kW. A hybrid model is also on the cards, offering a combined output of 157kW, as well as a range of more efficient small-capacity engines.
So, what has the Czech brand revealed with the latest teaser? Not much. We get more of a look at the side profile and panel proportions, which seem to be typically sensible in clean-cut, and we also get a look at the headlights and taillights.
Skoda is playing on its heritage in the video too, showing us the new model up against the original Skoda of 1934. It's only another 24 hours until the full reveal, but you can click play below for a last preview.