Ford has filed an application to trademark 'EcoBeast' in the US, giving us some insight as to what the company might be planning in the near future.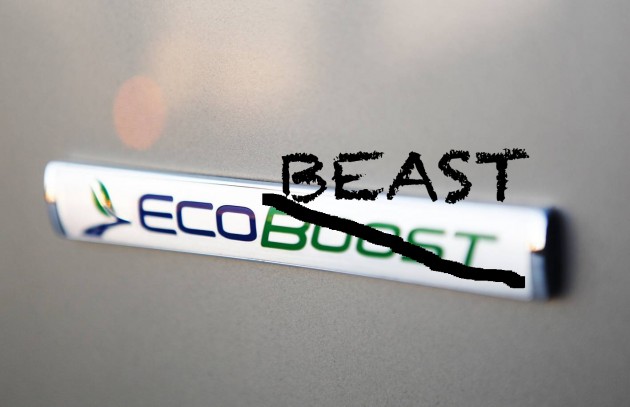 You have probably all heard of the 'EcoBoost' name which is a sub-brand reserved for Ford's latest environmentally-conscious turbocharged engines. Two applications have reportedly been registered at the US Patent and Trademark Office for EcoBeast.
Could this be an extension of EcoBoost? It's believed Ford may soon give the EcoBeast name to performance versions of its upcoming EcoBoost engines. We know Ford will introduce a performance four-cylinder for the 2016 Focus RS. This car would be a perfect candidate to market the new name.
Specific details are scarce at this stage, however, the application said the trademark will be applied to 'automobiles and auto engines'. Again, with the word 'beast' in there we can only assume it will focus on performance cars and performance engines.
Ford could be looking to introduce more sports cars in the future, featuring boosted and tweaked versions of its four- and six-cylinder EcoBoost units. At the moment the widely-used 2.0-litre petrol four-cylinder produces around 176kW. Is there more in it to come? We'll have to wait and see. Stay tuned.