The hits just keep coming at the Geneva Motor Show, with the Nissan Juke Nismo RS unveiled today. Featuring more power, structural tweaks and sporty new looks, Nissan has taken its compact SUV to the next level.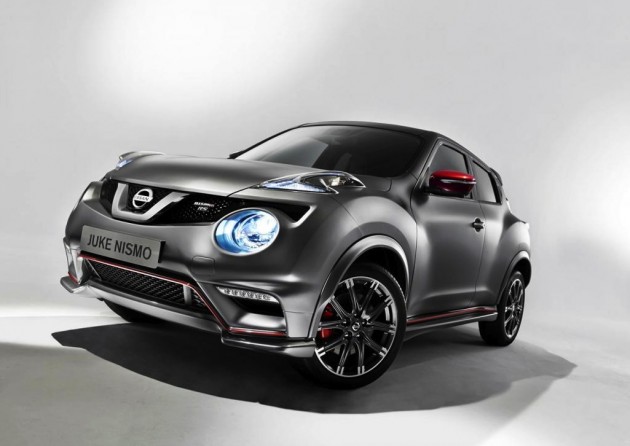 Nismo tuners have squeezed more power out of the 1.6-litre direct injection turbocharged engine, which now makes 160kW and 280Nm torque in two-wheel drive and manual form. To handle the extra torque load, the 2WD model also has a mechanical limited-slip diff'.
Four-wheel drive versions of the Juke RS have Nissan's Xtronic eight-speed transmission with torque vectoring.
Other performance upgrades include body strengthening, meaty 320mm brakes up front and ventilated rear discs, and revised spring and damper settings.
Options on the RS include Recaro bucket seats, Xenon headlights and a bunch of Nissan's latest safety features, such as lane departure warning technology.
Guillame Cartier, Nissan Europe senior vice president of sales and marketing, said every aspect of the Juke RS personifies the Nismo badge it wears.
"The new Nismo RS version offers just that and cements Nismo's reputation as creators of digital age performance. The new Juke Nismo RS conforms exactly to the Nismo ethos, providing an instant performance feeling in a premium design inspired by our motorsport activities. The result is engaging, exciting and accessible."