Volkswagen has reached an agreement with U.S. regulators, agreeing to a $1 billion settlement in regard to its 3.0-litre TDI engines embroiled in the dieselgate scandal.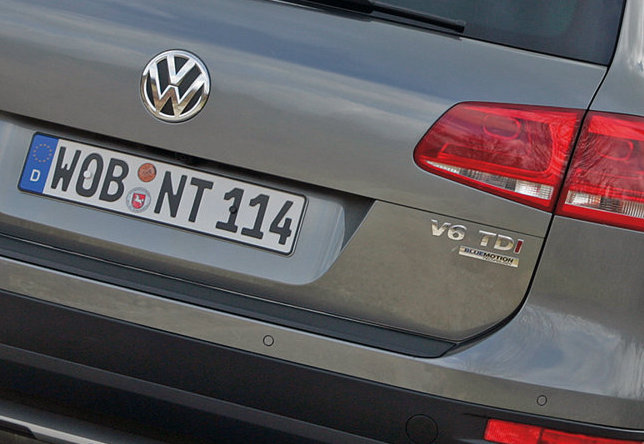 The $1 billion settlement includes plans to fix, or buy back the 80,000 vehicles equipped with VAG's 3.0-litre TDI unit, and is in addition to the $200 million that Volkswagen yesterday agreed to pay to an emissions offset fund in the U.S.
The settlement covers Volkswagen, Audi and Porsche models, and brings Volkswagen's (still growing) figure of payments in regulatory fines, buy-backs and repairs on the North American continent to $17.5 billion. Assistant Attorney General John Cruden said:
"The settlement marks another significant step in holding Volkswagen accountable for cheating Americans out of the promise of cleaner air by selling vehicles equipped with defeat devices. This is not the last step."
Cruden could be making reference to on-going cases from the U.S. Department of Justice, alongside potentially billions of dollars worth of further penalties for the manufacturer.
Hinrich Woebcken, CEO of Volkswagen Group of America, said the settlement "is another important step forward in our efforts to make things right for our customers."
The state of California also mentioned in a separate court filing that Volkswagen has agreed to release three electric vehicles for the market, including an SUV by 2020. Under the reported terms of agreement, Volkswagen has a quota of 5000 units of the new electric vehicles per year to hit. Volkswagen has also settled with California's state air board on a $25 million figure, for breaching the state's environmental act.
Executive officer at the California Air Resources Board (CARB), Richard Corey, explains that the recent settlement should prove to be an example for other manufacturers that think they can by-pass established environmental laws. "Cheaters will be caught and held accountable," he is quoted as saying in an Automotive News report.
Volkswagen supplier Bosch has also released a statement confirming it supplied componentry which ultimately was used in the large batch of prohibited diesel engines. "By joining the settlement process, Bosch neither acknowledges the facts as alleged by the plaintiffs nor does Bosch accept any liability," the statement said.
In Australia Volkswagen has commenced a recall for 61,000 vehicles fitted with affected 1.6 and 2.0 TDI engines. A fix or recall for 3.0 TDI vehicles in this country is yet to be established.