Nitro Circus founder and renowned speed demon Travis Pastrana has rejoined the Subaru Rally Team for its assault on the 2014 Rally America Championship. Before his short stint with the Dodge Dart, Pastrana won four straight Rally America titles with Subaru from 2006 to 2010.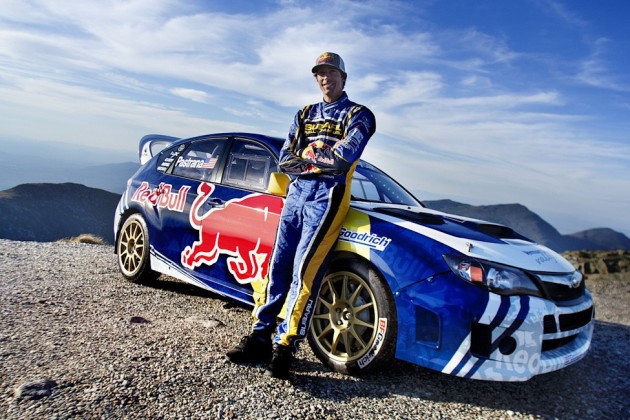 Pastrana will join five-time Rally America champion David Higgins at the helm of a 2014 Subaru WRX STI. Vermont SportsCar is preparing this year's car and is in the process of developing a new 2015 WRX STI that will debut later this year.
Pastrana will make his season debut in the second round of the series at Salem, Missouri, on February 21-22, and will also compete in the Global RallyCross at X Games on June 6-7. His fellow teammates however will compete in round one at Atlanta, Michigan, on January 24-25.
Pastrana said he looked forward to returning to the winner's podium with Subaru.
"I'm so happy to be back with the team I've been most successful with in the past. Rally racing is where my heart is and it's a privilege to do it in a Subaru."