Toyota Australia will replace the Tarago later this year, with this, the 2020 Toyota Granvia. It has just been unveiled as is the luxury version of the all-new HiAce.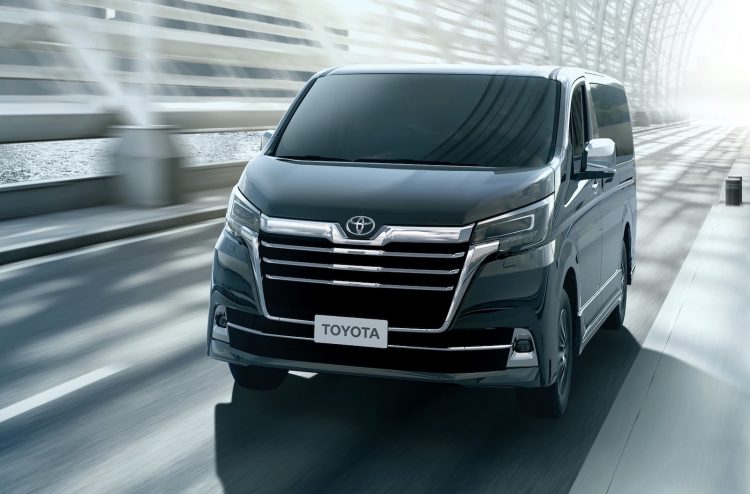 Yep, the trusty Toyota Tarago will be discontinued at the end of this year, following its impressive four-generation stint in Australia. The Tarago was first launched here back in 1983 and has established itself as one of the most dependable and most popular MPVs.
Tradition is set to carry on though, but in the form of something more luxury-focused. The Granvia is based on the new HiAce but comes filled with all kinds of pampering luxuries and conveniences. It will arrive here in two trim lines, with a single powertrain option.
Full specifications for the Australian market are yet to be confirmed, however, the local arm says it will feature Toyota Safety Sense technologies, with nine airbags, autonomous emergency braking with pedestrian and cyclist detection, and adaptive cruise control as standard.
The new model will also showcase a four-link rear suspension setup with coil springs for comfort, with power confirmed to come from a turbo-diesel engine. We suspect the engine is the 2.8-litre four-cylinder borrowed from the HiAce, which in turn is borrowed from the HiLux. Outputs haven't been confirmed for the HiAce yet. For reference the HiLux produces 130kW and 450Nm in automatic form.
Inside, the Granvia will be an ideal people mover for not just the family, but also for corporate transport. The cabin will come with a comprehensive touch-screen media interface on the dash, a 12-speaker sound system, and up to four USB ports. Power sliding doors will also be available, and captain-style chairs for the second row passengers. Speaking about the MPV, Toyota Australia's vice president of sales and marketing, Sean Hanley, said:
"Whether you are in need of a five-star hotel shuttle, corporate transport for senior executives or just a large luxury family wagon, the new Granvia fits the bill. With a stylish European-inspired design, outstanding comfort, refined performance, a high level of safety features and impressive list of standard appointments, the new Granvia really is the last word in luxury people movers."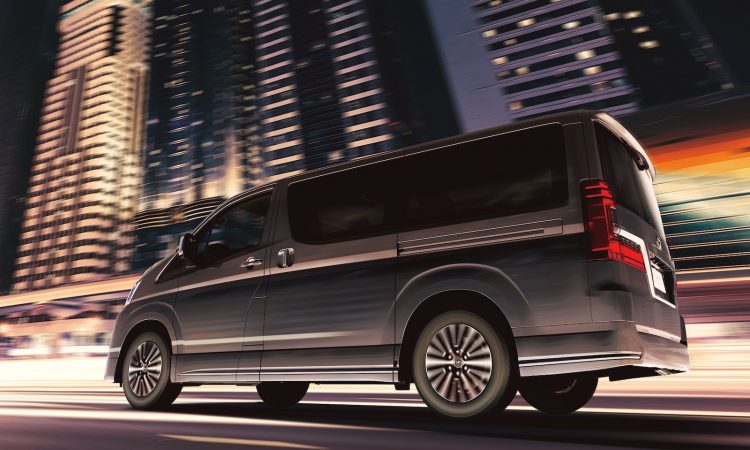 The Toyota Granvia will go on sale in the fourth quarter of this year. Both the Tarago and Granvia will be sold together until Tarago sales are complete. Starting prices for the Granvia are yet to be announced.
Tarago sales have been slowly spiralling downward over the last few years, as SUVs and utes become more and more popular. During 2015 Toyota Australia sold 907 Taragos. This number fell to 900 in 2016, but then back up to 958 in 2017, and down to 738 in 2018. For reference, 1460 units were sold back in 2010.