A blind man in the UK has reset the world record books by driving a car at a speed of 300km/h, surpassing the previous record by 7km/h. The high speed run took place at Bruntingthorpe Proving Ground in Leicestershire, UK.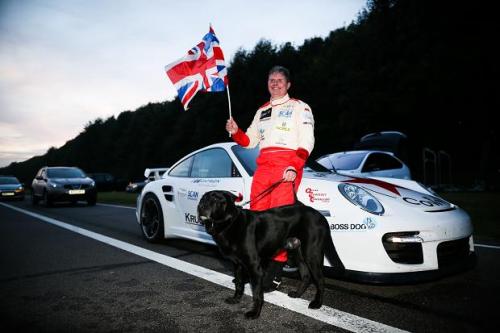 Driving a car at 300km/h requires a certain amount of dedication and courage. Imagine doing it with your eyes closed. Mike Newman, 52, was born blind and currently runs a charity organisation called Speed of Sight. The organisation has been set up to provide motorsport-like thrills to the disabled.
As part of the rules to obtain the speed record, Newman had to drive with only radio assistance in terms of following directions and knowing where to drive. He used what appears to be a slightly modified 997 Porsche 911 GT2 to reach the cracking pace.
The previous record was held by Metin Senturk, who drove a Ferrari 430 to a similarly nerve-racking speed of 293km/h.