Images of the upcoming Peugeot 2008 compact SUV have been leaked online, showing the full exterior detail of the all-new model for the very first time.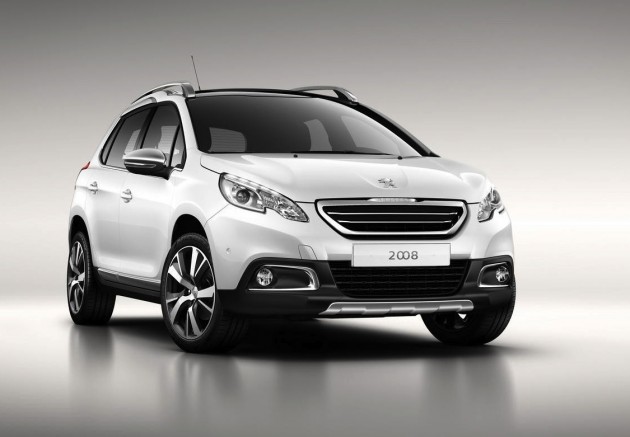 Based on the funky new Peugeot 208 compact hatch, the 2008 is inspired by a concept version the company unveiled in September last year. These images, which appear to be from an official brochure of some kind, reveal the production version of that concept.
Official specifications and details are still under tight wraps. The new model is expected to come with a similar lineup of powertrains as seen in the 208 though, including a 1.2-litre three-cylinder turbo producing around 82kW, up to a range-topping 1.6-litre turbo with 115kW and 240Nm.
A variety of turbo-diesel engines is also likely, as are front-wheel drive and four-wheel drive drivetrain options.
In terms of proportions, the sporty 2008 will compete in the market with the likes of the Ford Kuga, the MINI Countryman, and the Nissan Juke. According to reports, the production 2008 will measure 4140mm in length and 1750mm in width.
Peugeot previously spoke about the mini off-roader when it unveiled the concept version last year, describing it as a small vehicle,
"Combining agility, compactness, versatility and a striking style for young-minded city dwellers who love the city, while also loving to escape from it."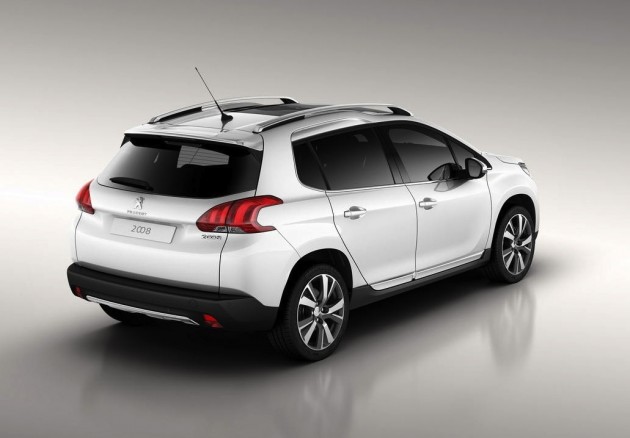 Just glancing at the design, the Peugeot 2008 is set to be one of the better looking compact SUVs out there. It's dynamic, modern, and sharp theme incorporates the company's latest styling philosophy, with angled headlights, a slimmer grille (compared with recent Peugeot models), and many silver trimmings for added contrast. Some black plastic panels and scuff-resistant bumper bars give it that rugged off-road look.
There's no word yet as to whether the new model will eventually reach Australian showrooms. We'll be sure to keep you updated as soon as we hear more.