Toyota's upcoming sportscar joint-venture with BMW looks increasingly likely to wear the revered Supra nameplate. This is following the "Supra" name being registered with the European Union Intellectual Property Office.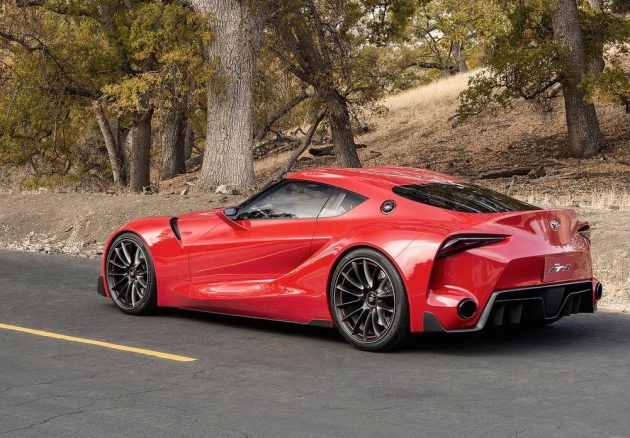 This comes after a similar registration at the U.S. Patent and Trademark Office two years ago, around the time the collaboration with BMW was announced.
Many rumours have flown around in the interim in regards to the specific of the project, from a carbon fibre chassis, to hybrid-only models to the project being on-again/off-again.
BMW's version will likely spawn a roadster variant to replace the ageing Z4, known as the Z5, as well as a coupe, while Toyota's coupe could draw influence from the 2014 FT-1 concept (pictured). Spy shots of the BMW version have been floating around on the web for a while. They are both to be manufactured by Magna Steyr in Austria.
Powertrains are set to be a combination of turbo fours and turbo inline sixes made by BMW – the latter being an option for the Supra would give the nameplate continuity – while a possible hybrid component will probably come from Toyota and its expertise in the field. Whether the die-hard Supra loyalists will accept a Bavarian powerplant as a successor to the bulletproof 2JZ remains to be seen.
Whatever direction they decide to take, the Supra name has a heavy weight of expectation to go with it.