With SUV sales seemingly unstoppable at the moment, it comes as no surprise Audi is considering a performance version of its new Q2 entry-level SUV. Enter the 'SQ2'.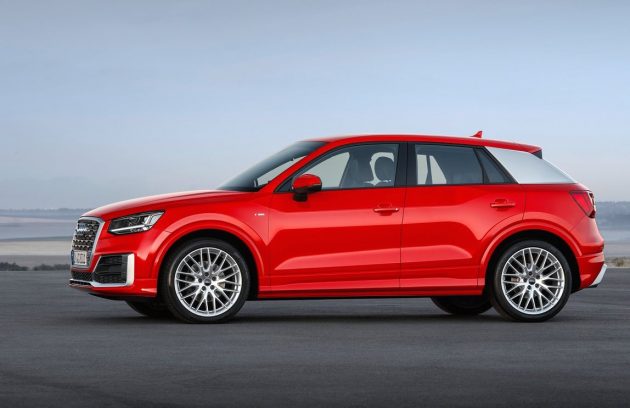 The news stems from an Auto Express report in the UK, that quotes Audi board member Stephen Knirsch as saying such a variant "would be relatively easy to do with MQB" platform. He said the company is looking into it.
Given the new Q2 SUV is based on Volkswagen Group's MQB platform that debuted under the latest-gen Audi A3, it seems logical the Q2 could be installed with the company's potent 2.0-litre turbo engine with relative ease. The unit produces 210kW in the S3 and 206kW in the Golf R (Australian tune).
Audi is currently leading the way in terms of small performance SUVs, offering the RS Q3 and the SQ5, while rival companies BMW and Lexus are yet to provide some return fire. Mercedes-AMG offers the GLA 43 as some competition to the RS Q3, and will soon present the GLC 63 and blow all mid-size SUVs out of the water.
It's understood Audi will use the initial launch of the regular Q2 (as shown, in Sport Line trim) to gauge the public's reaction before locking anything in, to see if customers are wanting a more premium and sporty offering.
If the SQ2 comes to fruition it will likely come with the usual array of performance highlights, including a unique bodykit and aero parts, special wheels, big eye-popping brakes, sports suspension, and a unique interior with buckety seats in the front.
Audi Australia will launch the regular Q2 early in 2017, with an international arrival taking place later this year. An SQ2, or whatever it might be called, isn't expected to appear until at least 2018.