The flamboyant Dubai police force has enlisted another lavish supercar for its patrol fleet, joining many other highly desirable icons. The latest is a McLaren 12C.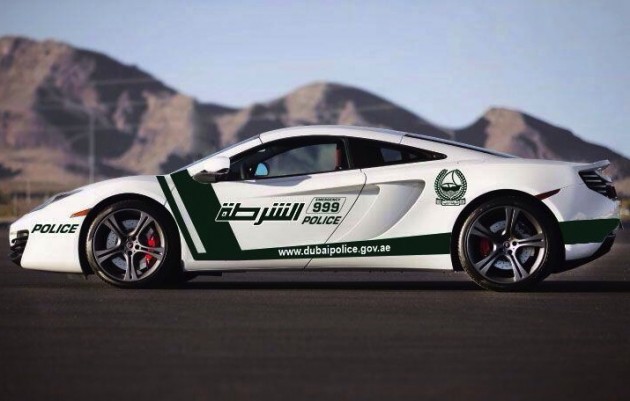 Joining the likes of the Lamborghini Aventador, Ferrari FF, BMW M6, and even a Bugatti Veyron police car, the McLaren 12C police car will help bolster the force's already impressive lineup.
Like the other supercars that are used, the McLaren won't necessarily be involved in high-speed chases with criminals. Instead, it's more about showing off the rich character of Dubai and sending out a firm message to deter would-be crims.
The McLaren definitely has the potential to be a superb highway patrol vehicle. It uses a 3.8-litre twin-turbo V8 producing 460kW of power and 600Nm of torque. It's capable of 0-100km/h in just 3.3 seconds and a top speed of 330km/h.
The only question left to ask is, what's next? A Pagani Huayra police car?