McLaren has revealed a new model called the 625C, which has been created specifically for the Asian market. It's a toned down, more useable supercar based on the 650S.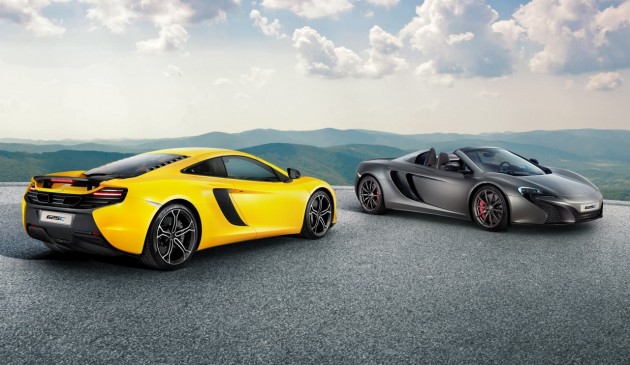 The company says the new model has been developed due to customer demand in the rapidly growing market region. It based on the 650S, looks similar to the 650S, only underneath it's made to handle everyday use more suitably.
Thanks to revisions to the ProActive Chassis Control and changes to the suspension, McLaren says the driving dynamics and ride quality have been optimised to provide a no-compromise sports car.
New dampers and softer spring rates at the rear result in a refined ride, however, in Sport and Track modes handling and performance are not compromised.
It's being labelled as the first regionally-tailored model from McLaren, and it's being made to fulfil demands in Asian markets. McLaren has experienced the biggest sales growth in the region, and sales are set to grow from 20 per cent in 2013 to more than 33 per cent this year.
Aside from the refinements made to ride and handling, the engine is the same one as used in the 650S. This means it gets a 3.8-litre twin-turbo V8 producing 460kW of power and 610Nm of torque. It's matched up to a seven-speed SSG auto transmission.
Acceleration from 0-100km/h takes just 3.1 seconds, with 0-200km/h coming up in 8.8 seconds, and 0-300km/h taking 26.7 seconds. Across the quarter mile takes just 10.6 seconds at 219km/h.
The 625C will launch in Hong Kong initially, in coupe and spider form, followed by other markets across Asia Pacific in the coming months.