Toyota has come through once again as the best-selling car manufacturer for the year. Global sales topped 10 million in 2015, despite being 0.8 per cent down on 2014 sales.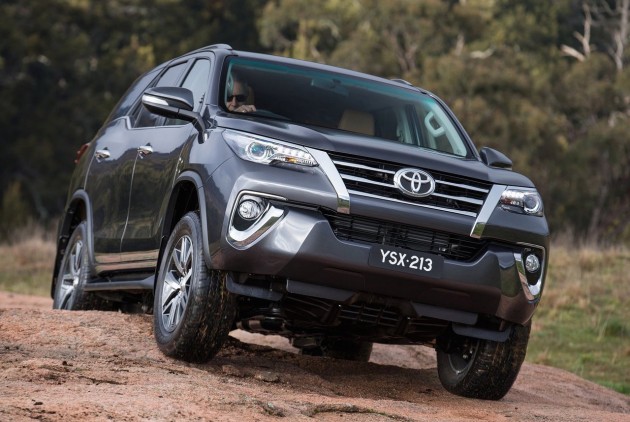 The sales result easily puts Toyota as the biggest car manufacturer of the year, now for the fourth year in a row mind you. It sold, including brand sales from Daihatsu and Hino Motors, 10,151,000 units. This included 9.1 million Toyota sales alone.
Coming in second place was Volkswagen Group, including brands Audi, Skoda, Lamborghini and others. No doubt injured by the dieselgate scandal, the group saw sales drop 2.0 per cent compared with 2014, reporting 9.9 million units. VW was on track to claim the overall title for global annual sales and was indeed in front of Toyota for some parts of the year.
Sitting comfortably in third place, General Motors reported 9.8 million sales around the world. It includes brands such as Chevrolet and Cadillac, and Australia's Holden brand. The US giant was the only company out of the top three to report an increase in global annual sales compared with 2014, rising 0.2 per cent.
In Australia, Toyota was also the best-selling single brand in 2015. It sold 206,236 units, up from 203,501 in 2014. Mazda brought home second place with 114,024 sales, while Holden just got in for third with 102,951 sales against fourth-place Hyundai with 102,004 units.
With sales of various Volkswagen, Audi, and Skoda models still suspended in some market regions, Volkswagen Group isn't likely to make a comeback in 2016. In our opinion, it will be doing good if it holds onto its current position.