Attention all Porsche 918 owners, take it back before it overheats. Well, not quite. But Porsche has recalled 327 examples of its flagship model over a potential design fault that could cause issues for the cooling system.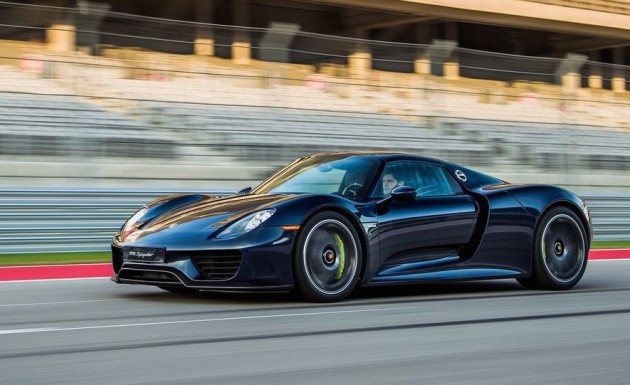 Porsche says it is a precautionary recall of its limited-production hybrid hypercar, due to a carbon fiber part that may be damaging to the cooling system.
Porsche will be contacting said owners directly. Specifically, it impacts all 918 models produced before April of this year, with 223 in the US and 104 in Europe. Porsche said in a statement:
"The cause was identified following a detailed examination of inquiries. Corrective measures have subsequently been taken in manufacturing."
This is the second recall for the 918 Spyder, following a precautionary recall on potential defective parts just over six months ago.
No customers need to worry in Australia though, as the beast is not made for the local market. The 918 is the company's most expensive model overseas, retailing from 850,000 euros (about AU$1.2 million).