We know there's a new BMW 8 Series coupe on the way, but now we hear there is apparently a 'Gran Coupe' four-door version in the works as well. A concept will reportedly debut as early as next month in Geneva.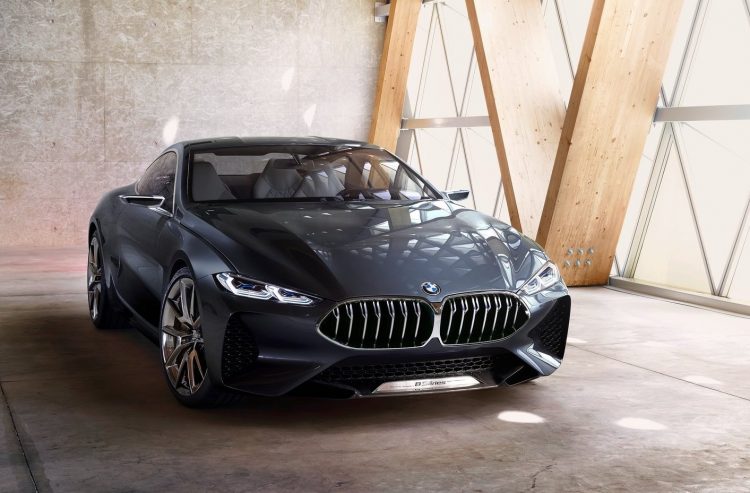 BMW does have a history of producing four-door coupe versions of its two-door models. These are badged as Gran Coupe. You have the 4 Series GC and the 6 Series GC. In fact the only two-door that is yet to be offered in Gran Coupe form is the 2 Series. But even that is set to change with the next-gen 2 Series.
According to a recent BMWBlog report, BMW is planning to showcase a concept version of the said 8 Series Gran Coupe at the Geneva motor show in March. It's set to be an M8 performance inspiration as well, using the M8 coupe's credentials.
Details are yet to be officially confirmed but it's understood the M8 Gran Coupe concept will feature the 4.4-litre twin-turbo V8 from the new M5. In the sedan it produces 441kW, but it may be tweaked for the M8 seen as though it will be BMW's flagship model.
The design is likely to mimic the coupe, which itself is yet to be revealed in production form. So far we've only seen prototypes, including show prototypes that BMW has shown. There's also the 8 Series concept car (pictured above), but the production version is likely to be watered down somewhat, in terms of the extra-flash design details.
Like the original concept the supposed four-door concept will probably look similarly outrageous and then be watered down for the production version. We'll know more in the next couple of weeks. The Geneva show starts on March 6.