As rumoured over the weekend, Toyota was indeed planning to unveil a new high-end sports car concept at the Detroit Auto Show. And here it is, the Toyota FT-1 concept.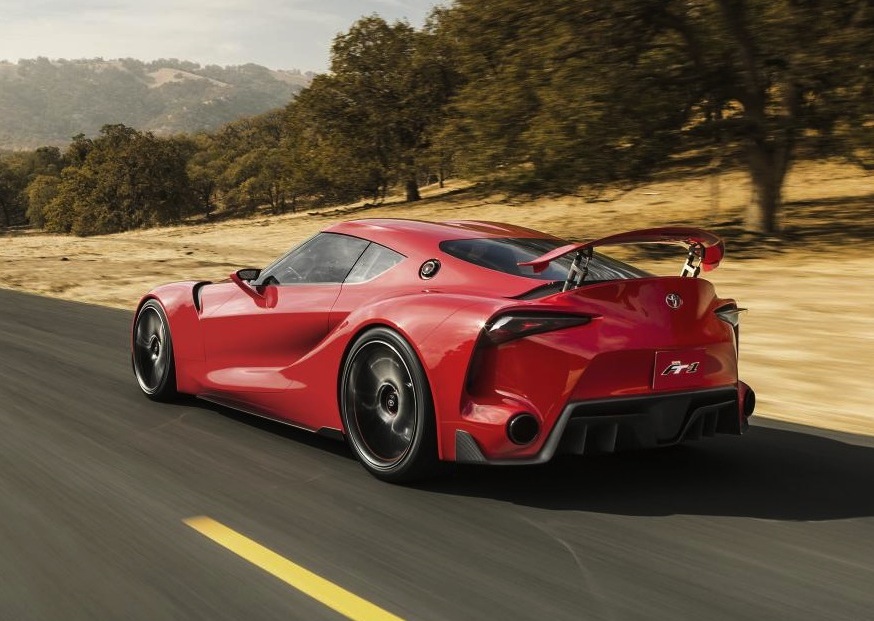 Built to celebrate the company's Californian design studio's 40th anniversary, the FT-1 gives us all some insight into a possible design direction for the much-anticipated new Toyota Supra.
The concept is inspired by Toyota's rich history of sports cars, including the original, the Toyota 2000GT of the 1960s. In tune with such cars, the FT-1 uses a front-engine, rear-wheel drive layout with a cockpit that's set slightly more towards the rear for that traditional drawn-back profile.
In terms of design, the FT-1 incorporates many race-car-like elements, including pronounced front guards, a sharp front end with a sold central nose, large intakes, a chunky diffuser setup at the back, and a retractable rear wing.
Toyota has been very vague about specific details on the concept, with no mention on what powers the striking creation. Toyota says the cabin has been focused on the driver though, with a big concentration on connection and media.
The steering wheel is uses F1 technology with a dynamic head-up display, while the windscreen wraps around and has A-pillars that are pushed back as far as possible for increased view around corners.
Of course, the FT-1 won't go into production as is, however, it will inspire future products from Toyota, particularly in design and technology. Toyota says,
"Traditionally Toyota's design decisions have been driven by consensus among a large group of people; as part of a company movement to give Toyota products more energy and passion, the process has been streamlined.

"This approach has been fundamental to the development of the FT-1, a concept that captures Toyota's aim of creating cars that connect more deeply with customers and generate a more satisfying ownership experience."